Law Articles
LawLawLaw Newsletter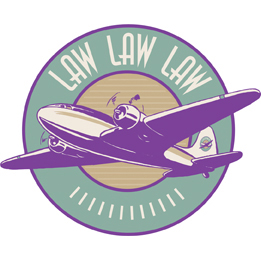 Our LawLawLaw newsletter is about emerging issues in technology, law, baseball, and rock 'n' roll. You can subscribe from the form on this page.
Erik's Blog
Clocktower Law's founder, Erik J. Heels, maintains a blog at erikjheels.com. Erik has been blogging since 2002. Sample articles appear below.
Patent Law Articles
Trade Secret Law Articles
Pirate Nondisclosure Agreement (9/19/2007)
Come show me how ye bury yer treasure, lad!
If Your Only Tool Is A Hammer (3/2/2002)
Sometimes it is best to get a patent for your invention, sometimes trade secret protection is better.
Patents vs. Trade Secrets (2/5/2002)
The advantages and disadvantages of protecting business ideas with patents and trade secrets.
Trademark Law Articles
Madrid Protocol: Affordable International Trademarks For Startups (11/14/2008)
The Madrid Protocol is a great option for startups who want foreign trademark protection but don't want to file trademarks in separate countries.
The Brand Wars Are Coming, The Brand Wars Are Coming! (7/1/2007)
How to defend your brands on the Internet.
Just Say Moo – How To Name And Brand Your Product To Make It Stand Out From The Crowd (12/8/2003)
Good branding can separate your cow from the other cattle.
Domain Name Law Articles
Copyright Law Articles
"Erik did a great job helping me file a couple of critical patents early in Right Media's lifecycle. I hadn't been through the patent process before, but I knew that getting patents that clearly represented the technologies and their business implications was critical. I tried working with a larger firm, but quickly became frustrated. I connected with Clock Tower, and while initially hesitant since we were in New York and Erik was in Boston, agreed to give it a try. Clock Tower was fantastic. The communication process was straightforward; Erik and his team picked up on the business and technical concepts quickly; the work product was excellent. I have nothing but good things to say. We continue to work with Erik on trademark and other IP projects, and actively refer people to Clock Tower Law Group. They're a great choice."