"Erik did a great job helping me file a couple of critical patents early in Right Media's lifecycle. I hadn't been through the patent process before, but I knew that getting patents that clearly represented the technologies and their business implications was critical. I tried working with a larger firm, but quickly became frustrated. I connected with Clock Tower, and while initially hesitant since we were in New York and Erik was in Boston, agreed to give it a try. Clock Tower was fantastic. The communication process was straightforward; Erik and his team picked up on the business and technical concepts quickly; the work product was excellent. I have nothing but good things to say. We continue to work with Erik on trademark and other IP projects, and actively refer people to Clock Tower Law Group. They're a great choice."
Mike Bartley
Bio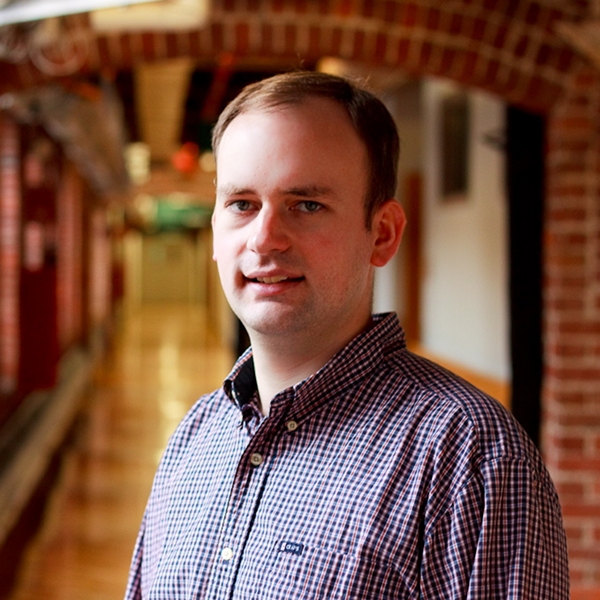 Michael Bartley joined Clocktower Law in 2008. Mike grew up in Waltham, MA, on computers and the Boston Celtics. Lacking height and athleticism, he stuck with the former. After graduating from Harvard, Michael tried to improve the fantasy sports world by developing a baseball simulation around which to base a fantasy baseball game. To actually pay the bills, he tried to make the world a safer place by programming video security products working at Biscom, Inc., in Chelmsford. Eventually tiring of programming, Michael set off to law school to fix problems with technology law itself. While in law school, Michael became managing editor of IDEA: The Intellectual Property Law Review, and gained practical experience working at Franklin Pierce Law Center's Intellectual Property and Transaction Clinic and at the Berkman Center for Internet & Society Cyberlaw Clinic.
Practice Areas
Bar Admissions
Massachusetts Bar, reg. no. 673361, 2008-present.
New Hampshire Bar, reg. no. 18904, 2008-present.
"Patent Bar" (i.e. registered to practice before the U.S. Patent and Trademark Office, reg. no. 63,986), Registered Patent Attorney, 2009-present.
Education
Franklin Pierce Law Center (JD, LLM), Concord, NH, 2008.
Harvard University (BA Computer Science), Cambridge, MA, 2000.
"Erik combines the things that I care about in legal services: deep and *current* domain expertise; pragmatic, practical advice; excellent follow-through. Highly recommended."
"I think the world of Erik and his colleagues at Clocktower Law Group and would highly recommend them. They've helped my sister and I take a dream and turn it into reality. And guess what? Although they're more than familiar with all the legal jargon, they're able to translate it in such a way that it makes sense to me. Plus, they're nice, patient and punctual. That's why I didn't switch lawfirms after moving across the country!"
"Erik Heels and Clock Tower Law Group have provided our small non-profit organization with practical legal advice quickly and at a reasonable price. We are treated as collaborative partners rather than simply as clients, and have come to rely on Erik's expertise to help us with questions on trademarks and intellectual property."
"Erik and his team provides for a very simple, straightforward path to a robust, affordable IP portfolio for any startup."
"Erik and his firm Clock Tower Law Group has been a great resource to our company for the last 5 years. Patent law can be extremely confusing and they have created a method to make it easy for us to understand. They create a concise process from start to finish and communicate every step of the way. We have worked on many patent projects with Clock Tower and the staff is educated and experienced. Erik and his team are the patent law industry leaders and we continue to use them as project's arise."
"Erik combines the things that I care about in legal services: deep and *current* domain expertise; pragmatic, practical advice; excellent follow-through. Highly recommended."
"I have worked with Erik and the Clocktower team while I was at CloudSwitch and have been working with him at Onshape. They do great work – fast, efficient and affordable."
"Erik combines the things that I care about in legal services: deep and *current* domain expertise; pragmatic, practical advice; excellent follow-through. Highly recommended."
"Erik is bright, inquisitive and a great pleasure to work with. He has a broad range of skills in law, engineering and marketing that enable him to offer clients valuable insights and practical advice. As an attorney, business owner and author he continually inspires me!"
"Common sense is not that common."
"You won't find a more creative, smart and thoughtful lawyer if you're looking for patent and trademark advice. Erik is gifted with a unique sense of humor and the ability to see trends conveniently in advance. He's not your average risk-averse, green eye-shade patent guy either; he's the kind of lawyer you'll actually enjoy calling for counsel."
"If there is an exception to any rule, and if it can be proved by observation, that rule is wrong."
"I have worked with Erik and the Clocktower team while I was at CloudSwitch and have been working with him at Onshape. They do great work – fast, efficient and affordable."
"Erik combines the things that I care about in legal services: deep and *current* domain expertise; pragmatic, practical advice; excellent follow-through. Highly recommended."
"Erik is a talented, creative IP attorney who makes the process easy and fast because he was an engineer himself in a previous life. He understands the technology so he saves you a lot of time."
"I have worked with Erik and the Clocktower team while I was at CloudSwitch and have been working with him at Onshape. They do great work – fast, efficient and affordable."
"Erik and his team handled our patent submission for our startup company G7 Research and successfully had the patent approved at a time when it was hard to secure such patents. He and his team are extremely organized so that I did not have to worry about next steps or filing deadlines. The transparency and good communication is among the best of any attorneys I have worked with."
"Erik is – literally and figuratively – a rock star. Ask about his band! I highly recommend his firm for patents and trademarks."
"Erik is – literally and figuratively – a rock star. Ask about his band! I highly recommend his firm for patents and trademarks."
"If you tell the truth you don't have to remember anything."
"Erik combines the things that I care about in legal services: deep and *current* domain expertise; pragmatic, practical advice; excellent follow-through. Highly recommended."
"I should really file this under humor, but that wouldn't do justice to Clock Tower Law Group's latest newsletter. (For those that don't know, Erik Heels's law firm has grown and is now known as Clock Tower Law Group.) In his newsletter he conveys more creative, informative news than I've seen in any five newsletters combined. And he does it in a way that makes you laugh (dramatically increasing the odds, by the way, that you'll remember what he says). You should read the firm's blog, but you should also sign up for LawLawLaw (the firm's newsletter) which goes out periodically. You'll learn plenty about practical ways you can use IP law to protect and benefit your business. And you'll laugh."
"Erik and his team provides for a very simple, straightforward path to a robust, affordable IP portfolio for any startup."
"Erik is a pleasure to work with. I worked with him when creating a new part of my medical practice. The minute I started working with Erik and his team, I could relax a bit, knowing that the trademark process was being taken care of by competent professionals! I highly recommend him for any trademark related process."
"Erik is a great resource for timely, practical, and cost effective patent prosecution and tactical advice. I have referred clients to him repeatedly, always with great results."
"Erik combines the things that I care about in legal services: deep and *current* domain expertise; pragmatic, practical advice; excellent follow-through. Highly recommended."
"Erik's work at Clock Tower on behalf of Pan-Mass Challenge exceeded our expectations. He produced results faster than expected and included areas that we hadn't considered which expanded the protection of our brand."
"I have worked with Erik and the Clocktower team while I was at CloudSwitch and have been working with him at Onshape. They do great work – fast, efficient and affordable."
"Erik and his team provides for a very simple, straightforward path to a robust, affordable IP portfolio for any startup."
"Erik and his staff are very professional and knowledable when it comes to patent and trademark laws. I highly recommend his practice."
"Erik did a great job helping me file a couple of critical patents early in Right Media's lifecycle. I hadn't been through the patent process before, but I knew that getting patents that clearly represented the technologies and their business implications was critical. I tried working with a larger firm, but quickly became frustrated. I connected with Clock Tower, and while initially hesitant since we were in New York and Erik was in Boston, agreed to give it a try. Clock Tower was fantastic. The communication process was straightforward; Erik and his team picked up on the business and technical concepts quickly; the work product was excellent. I have nothing but good things to say. We continue to work with Erik on trademark and other IP projects, and actively refer people to Clock Tower Law Group. They're a great choice."
"Erik and his team provides for a very simple, straightforward path to a robust, affordable IP portfolio for any startup."
"Erik is – literally and figuratively – a rock star. Ask about his band! I highly recommend his firm for patents and trademarks."
"Erik did a great job helping me file a couple of critical patents early in Right Media's lifecycle. I hadn't been through the patent process before, but I knew that getting patents that clearly represented the technologies and their business implications was critical. I tried working with a larger firm, but quickly became frustrated. I connected with Clock Tower, and while initially hesitant since we were in New York and Erik was in Boston, agreed to give it a try. Clock Tower was fantastic. The communication process was straightforward; Erik and his team picked up on the business and technical concepts quickly; the work product was excellent. I have nothing but good things to say. We continue to work with Erik on trademark and other IP projects, and actively refer people to Clock Tower Law Group. They're a great choice."
"I should really file this under humor, but that wouldn't do justice to Clock Tower Law Group's latest newsletter. (For those that don't know, Erik Heels's law firm has grown and is now known as Clock Tower Law Group.) In his newsletter he conveys more creative, informative news than I've seen in any five newsletters combined. And he does it in a way that makes you laugh (dramatically increasing the odds, by the way, that you'll remember what he says). You should read the firm's blog, but you should also sign up for LawLawLaw (the firm's newsletter) which goes out periodically. You'll learn plenty about practical ways you can use IP law to protect and benefit your business. And you'll laugh."
"I should really file this under humor, but that wouldn't do justice to Clock Tower Law Group's latest newsletter. (For those that don't know, Erik Heels's law firm has grown and is now known as Clock Tower Law Group.) In his newsletter he conveys more creative, informative news than I've seen in any five newsletters combined. And he does it in a way that makes you laugh (dramatically increasing the odds, by the way, that you'll remember what he says). You should read the firm's blog, but you should also sign up for LawLawLaw (the firm's newsletter) which goes out periodically. You'll learn plenty about practical ways you can use IP law to protect and benefit your business. And you'll laugh."
"Erik's work at Clock Tower on behalf of Pan-Mass Challenge exceeded our expectations. He produced results faster than expected and included areas that we hadn't considered which expanded the protection of our brand."
"I have had the pleasure of working with Erik for a number of years in connection with mutually held clients. I have worked with him and his firm on both patent and trademark matters. I have found everyone at Clock Tower to be smart, flexible and responsive and the services are very cost-effective for startups. My clients have continually raved about him and his firm."
"Erik and his team provides for a very simple, straightforward path to a robust, affordable IP portfolio for any startup."
"Erik is – literally and figuratively – a rock star. Ask about his band! I highly recommend his firm for patents and trademarks."
"I should really file this under humor, but that wouldn't do justice to Clock Tower Law Group's latest newsletter. (For those that don't know, Erik Heels's law firm has grown and is now known as Clock Tower Law Group.) In his newsletter he conveys more creative, informative news than I've seen in any five newsletters combined. And he does it in a way that makes you laugh (dramatically increasing the odds, by the way, that you'll remember what he says). You should read the firm's blog, but you should also sign up for LawLawLaw (the firm's newsletter) which goes out periodically. You'll learn plenty about practical ways you can use IP law to protect and benefit your business. And you'll laugh."
"Erik and his team provides for a very simple, straightforward path to a robust, affordable IP portfolio for any startup."
"I have worked with Eric and his firm Clock Tower Law for over 6 years. He and his practice have worked on several patents our my lawn care company and they have exceeded my expectations every step of the way. His team of patent experts have always been very knowledgeable and professional in assisting us in exploring the best course of action for several important inventions we have created. They have always provided us with practical and sound legal advice and they have been very proactive in getting the job done efficiently."
"Erik and his team provides for a very simple, straightforward path to a robust, affordable IP portfolio for any startup."
"I have worked with Erik and the Clocktower team while I was at CloudSwitch and have been working with him at Onshape. They do great work – fast, efficient and affordable."
"I have worked with Erik and the Clocktower team while I was at CloudSwitch and have been working with him at Onshape. They do great work – fast, efficient and affordable."
"Yoda: Do or do not. There is no try."
Star Wars: Episode V – The Empire Strikes Back
"Erik combines the things that I care about in legal services: deep and *current* domain expertise; pragmatic, practical advice; excellent follow-through. Highly recommended."
"I have worked with Erik and the Clocktower team while I was at CloudSwitch and have been working with him at Onshape. They do great work – fast, efficient and affordable."
"Erik combines the things that I care about in legal services: deep and *current* domain expertise; pragmatic, practical advice; excellent follow-through. Highly recommended."
"Erik's work at Clock Tower on behalf of Pan-Mass Challenge exceeded our expectations. He produced results faster than expected and included areas that we hadn't considered which expanded the protection of our brand."
"Erik and his team provides for a very simple, straightforward path to a robust, affordable IP portfolio for any startup."
"Erik did a great job helping me file a couple of critical patents early in Right Media's lifecycle. I hadn't been through the patent process before, but I knew that getting patents that clearly represented the technologies and their business implications was critical. I tried working with a larger firm, but quickly became frustrated. I connected with Clock Tower, and while initially hesitant since we were in New York and Erik was in Boston, agreed to give it a try. Clock Tower was fantastic. The communication process was straightforward; Erik and his team picked up on the business and technical concepts quickly; the work product was excellent. I have nothing but good things to say. We continue to work with Erik on trademark and other IP projects, and actively refer people to Clock Tower Law Group. They're a great choice."
"Erik is – literally and figuratively – a rock star. Ask about his band! I highly recommend his firm for patents and trademarks."
"I have worked with Erik and the Clocktower team while I was at CloudSwitch and have been working with him at Onshape. They do great work – fast, efficient and affordable."
"We have two ears and one mouth so we may listen more and talk the less."
"Erik is – literally and figuratively – a rock star. Ask about his band! I highly recommend his firm for patents and trademarks."
"Erik and his team provides for a very simple, straightforward path to a robust, affordable IP portfolio for any startup."
"Erik did a great job helping me file a couple of critical patents early in Right Media's lifecycle. I hadn't been through the patent process before, but I knew that getting patents that clearly represented the technologies and their business implications was critical. I tried working with a larger firm, but quickly became frustrated. I connected with Clock Tower, and while initially hesitant since we were in New York and Erik was in Boston, agreed to give it a try. Clock Tower was fantastic. The communication process was straightforward; Erik and his team picked up on the business and technical concepts quickly; the work product was excellent. I have nothing but good things to say. We continue to work with Erik on trademark and other IP projects, and actively refer people to Clock Tower Law Group. They're a great choice."
"To solve any problem that has never been solved before, you have to leave the door to the unknown ajar."
"Erik did a great job helping me file a couple of critical patents early in Right Media's lifecycle. I hadn't been through the patent process before, but I knew that getting patents that clearly represented the technologies and their business implications was critical. I tried working with a larger firm, but quickly became frustrated. I connected with Clock Tower, and while initially hesitant since we were in New York and Erik was in Boston, agreed to give it a try. Clock Tower was fantastic. The communication process was straightforward; Erik and his team picked up on the business and technical concepts quickly; the work product was excellent. I have nothing but good things to say. We continue to work with Erik on trademark and other IP projects, and actively refer people to Clock Tower Law Group. They're a great choice."
"I have worked with Erik and the Clocktower team while I was at CloudSwitch and have been working with him at Onshape. They do great work – fast, efficient and affordable."
"What gives lawyers like Heels the courage to risk, while others merely daydream out the window, wishing mightily that they were doing something else?"
"Erik did a great job helping me file a couple of critical patents early in Right Media's lifecycle. I hadn't been through the patent process before, but I knew that getting patents that clearly represented the technologies and their business implications was critical. I tried working with a larger firm, but quickly became frustrated. I connected with Clock Tower, and while initially hesitant since we were in New York and Erik was in Boston, agreed to give it a try. Clock Tower was fantastic. The communication process was straightforward; Erik and his team picked up on the business and technical concepts quickly; the work product was excellent. I have nothing but good things to say. We continue to work with Erik on trademark and other IP projects, and actively refer people to Clock Tower Law Group. They're a great choice."
"Erik is – literally and figuratively – a rock star. Ask about his band! I highly recommend his firm for patents and trademarks."
"Erik did a great job helping me file a couple of critical patents early in Right Media's lifecycle. I hadn't been through the patent process before, but I knew that getting patents that clearly represented the technologies and their business implications was critical. I tried working with a larger firm, but quickly became frustrated. I connected with Clock Tower, and while initially hesitant since we were in New York and Erik was in Boston, agreed to give it a try. Clock Tower was fantastic. The communication process was straightforward; Erik and his team picked up on the business and technical concepts quickly; the work product was excellent. I have nothing but good things to say. We continue to work with Erik on trademark and other IP projects, and actively refer people to Clock Tower Law Group. They're a great choice."
"To keep trying new solutions is the way to do everything."
"Erik did a great job helping me file a couple of critical patents early in Right Media's lifecycle. I hadn't been through the patent process before, but I knew that getting patents that clearly represented the technologies and their business implications was critical. I tried working with a larger firm, but quickly became frustrated. I connected with Clock Tower, and while initially hesitant since we were in New York and Erik was in Boston, agreed to give it a try. Clock Tower was fantastic. The communication process was straightforward; Erik and his team picked up on the business and technical concepts quickly; the work product was excellent. I have nothing but good things to say. We continue to work with Erik on trademark and other IP projects, and actively refer people to Clock Tower Law Group. They're a great choice."
"Erik is – literally and figuratively – a rock star. Ask about his band! I highly recommend his firm for patents and trademarks."
"Plans are nothing; planning is everything."
"I should really file this under humor, but that wouldn't do justice to Clock Tower Law Group's latest newsletter. (For those that don't know, Erik Heels's law firm has grown and is now known as Clock Tower Law Group.) In his newsletter he conveys more creative, informative news than I've seen in any five newsletters combined. And he does it in a way that makes you laugh (dramatically increasing the odds, by the way, that you'll remember what he says). You should read the firm's blog, but you should also sign up for LawLawLaw (the firm's newsletter) which goes out periodically. You'll learn plenty about practical ways you can use IP law to protect and benefit your business. And you'll laugh."
"Erik and his team provides for a very simple, straightforward path to a robust, affordable IP portfolio for any startup."
"Gene Kranz: Let's work the problem people. Let's not make things worse by guessing."
"Erik's work at Clock Tower on behalf of Pan-Mass Challenge exceeded our expectations. He produced results faster than expected and included areas that we hadn't considered which expanded the protection of our brand."
"Erik did a great job helping me file a couple of critical patents early in Right Media's lifecycle. I hadn't been through the patent process before, but I knew that getting patents that clearly represented the technologies and their business implications was critical. I tried working with a larger firm, but quickly became frustrated. I connected with Clock Tower, and while initially hesitant since we were in New York and Erik was in Boston, agreed to give it a try. Clock Tower was fantastic. The communication process was straightforward; Erik and his team picked up on the business and technical concepts quickly; the work product was excellent. I have nothing but good things to say. We continue to work with Erik on trademark and other IP projects, and actively refer people to Clock Tower Law Group. They're a great choice."
"I have worked with Erik and the Clocktower team while I was at CloudSwitch and have been working with him at Onshape. They do great work – fast, efficient and affordable."
"Erik is – literally and figuratively – a rock star. Ask about his band! I highly recommend his firm for patents and trademarks."
"Erik combines the things that I care about in legal services: deep and *current* domain expertise; pragmatic, practical advice; excellent follow-through. Highly recommended."
"Erik is – literally and figuratively – a rock star. Ask about his band! I highly recommend his firm for patents and trademarks."
"Erik's work at Clock Tower on behalf of Pan-Mass Challenge exceeded our expectations. He produced results faster than expected and included areas that we hadn't considered which expanded the protection of our brand."
"Stay hungry, stay foolish."
"Erik and the team at Clock Tower Law Group work with me and my firm on various trademark disputes, including matters before the Trademark Trial and Appeal Board (TTAB). By pooling our talents we have been able to achieve great results for our clients while keeping costs to the absolute necessary. I enjoy working with Erik to settle as many conflicts as possible while minimizing the disruption to the business in the process."
"I've had the pleasure to work with Erik on several Patent applications as well as a Trade Mark application and TM dispute. Simply put, Erik and ClockTower are good at what they do."
"Erik combines the things that I care about in legal services: deep and *current* domain expertise; pragmatic, practical advice; excellent follow-through. Highly recommended."
"Erik did a great job helping me file a couple of critical patents early in Right Media's lifecycle. I hadn't been through the patent process before, but I knew that getting patents that clearly represented the technologies and their business implications was critical. I tried working with a larger firm, but quickly became frustrated. I connected with Clock Tower, and while initially hesitant since we were in New York and Erik was in Boston, agreed to give it a try. Clock Tower was fantastic. The communication process was straightforward; Erik and his team picked up on the business and technical concepts quickly; the work product was excellent. I have nothing but good things to say. We continue to work with Erik on trademark and other IP projects, and actively refer people to Clock Tower Law Group. They're a great choice."