Our Clients Are Cool
Here's what some of our cool client do. Because change is constant, this list may include both current and former clients.
Industries Served (Selected)
Advertising, Branding, Marketing
Artists, Music
Computer Hardware
Computer Software, Software as a Service (SaaS)
Consumer Products
Gaming
Industrial Products, Medical Products
Internet Services, Websites
Multimedia, Audio, Video
Nonprofits
Professional Services
Search Engines, Travel Search
Social Media, Social Networking, Social Shopping
Client Blurbs (Featured)
Agile Software (acquired by Oracle in 2007). Agile's PLM solutions drive the product innovation and introduction process in a variety of industries, including high-tech, life sciences, industrial manufacturing and consumer packaged goods. Agile's solutions help customers make better product portfolio decisions, collaborate across design and supply chain partners, accelerate new product introduction and manage compliance. The combination of Agile and Oracle's leading enterprise applications will create a best-in-class, integrated enterprise PLM solution.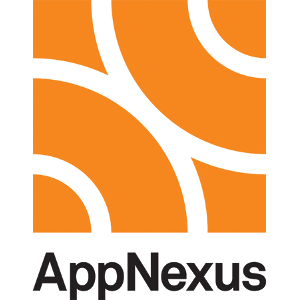 AppNexus (founded by Brian O'Kelley, former CTO of Right Media, and Mike Nolet, former Director of Analytics at Right Media) is the real-time advertising platform for ad networks, demand-side platforms (DSPs) and other leading online advertising companies.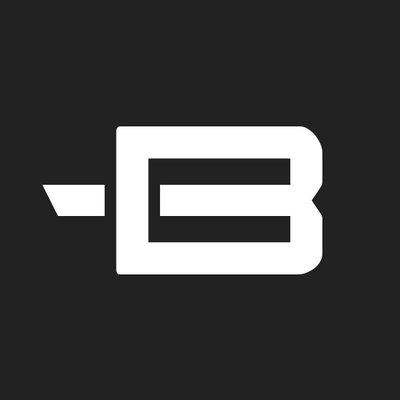 Blade (founded by Paul English) plans to co-found 10 consumer technology companies in the next five years, all based in Boston MA US. Our broad areas of interest are ecommerce and payments, for both mobile and web.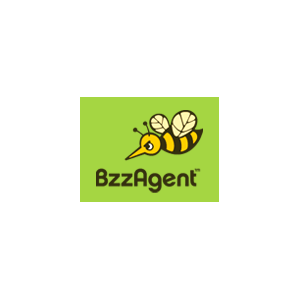 BzzAgent (acquired by Dunnhumby in 2011) is the international word-of-mouth media network.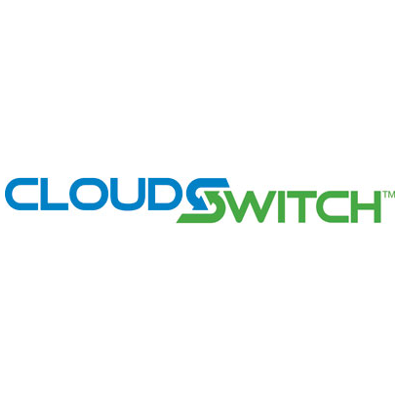 CloudSwitch (acquired by Verizon in 2011). CloudSwitch's software appliance enables enterprises to move their existing applications to the right cloud computing environment – securely, simply and without changes. With CloudSwitch, applications remain tightly integrated with enterprise data center tools and policies, and applications can be moved easily between different cloud environments and back into the data center based on the requirements of the business. Backed by Matrix Partners, Atlas Ventures, and Commonwealth Capital Ventures, CloudSwitch is based in Burlington, MA, and is led by seasoned entrepreneurs from BMC, EMC, Netezza, RSA, SolidWorks, and Sun Microsystems.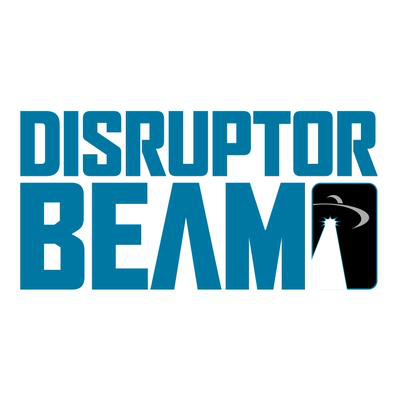 Disruptor Beam (founded by Jon Radoff) is a Boston-based game company that transports the fans of beloved literary and television series into the worlds they love.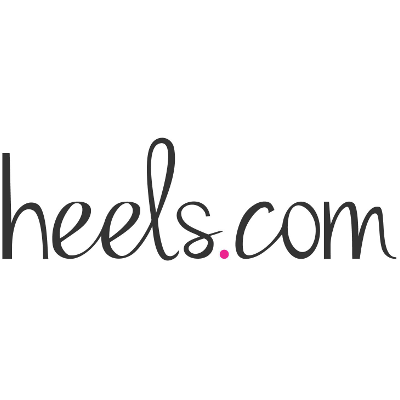 Heels.com (co-founded by Erik J. Heels, sold to his co-founder in 2008) is an online retail shopping site for designer women's shoes.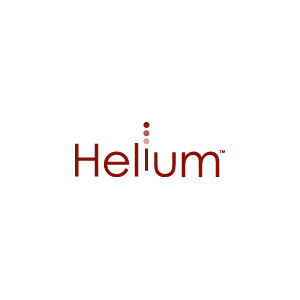 Helium (acquired by RR Donnelley in 2011) is a community of writers who are revolutionizing publishing.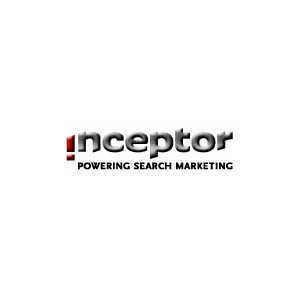 Inceptor (acquired by Verizon in 2006) is a leading search engine marketing firm founded in 1999. The privately held company has developed a patent-pending, proprietary pay-per-click bid management system that automatically optimizes the keyword bidding process based on desired performance objectives. Based in the Boston area, Inceptor has 45 employees and more than 5,500 customers including Home Shopping Network, Lawyers.com, CVS.com, Christianbook.com, and UPromise.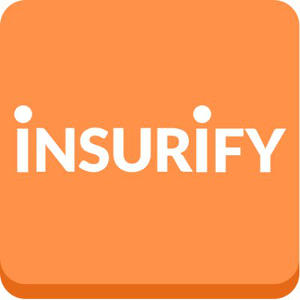 Insurify (http://www.insurify.com) is the first online car insurance shopping platform, which instantly verifies your customer data to provide intuitive and integrated user experience. We believe that the only way to help people feel comfortable shopping for insurance online is if we can build the brain of a super agent behind our platform. We analyze millions of records, identify patterns and build models to match to your profile. Based on these models, we provide our personalized recommendation to help you make the most confident decision about your coverage and choice of carrier. Our data driven approach helps you save time and money on your insurance every year.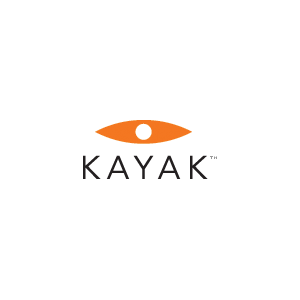 KAYAK (IPO'ed in 2012, acquired by Priceline in 2012) searches hundreds of travel sites and quickly delivers prices and availability for flights, hotels, rental cars, and cruises. Consumers can compare options using industry-leading sorting and filtering tools and choose where to purchase – directly from the supplier or from an online travel agent.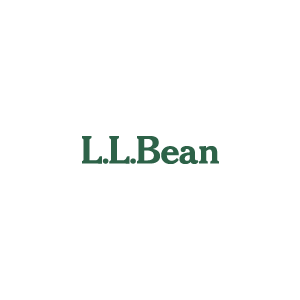 L. L. Bean (privately held) has been a trusted source for quality apparel, reliable outdoor equipment, and expert advice since 1912.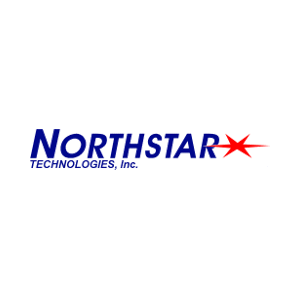 Northstar Technologies (acquired by Brunswick Corporation in 2002) is a leading designer and manufacturer of electronic navigation systems for the marine, aviation and agricultural markets for over 30 years.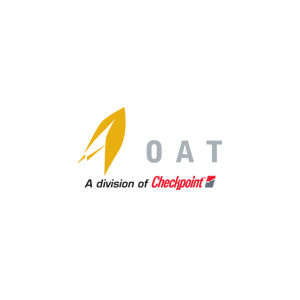 OATSystems (acquired by Checkpoint Systems in 2008) is the recognized RFID solution leader with software that empowers businesses to achieve competitive advantage and ROI from radio-frequency identification (RFID) enabled applications. As a pioneer in developing RFID technology, OAT has been setting the standards in RFID for over half a decade and is responsible for industry firsts that include the largest scale and largest scope of deployments, as well as the most innovative approaches to providing enterprise-wide RFID solutions. OAT's multinational client base consists of nearly 100 customers in retail, CPG, consumer electronics, manufacturing, life sciences, aerospace and defense.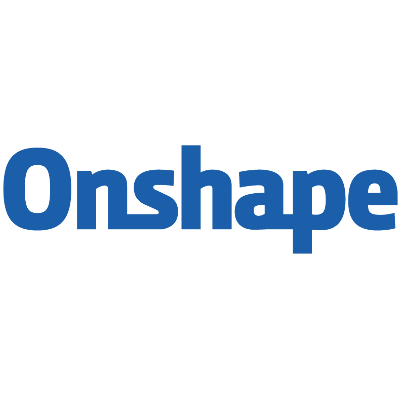 Onshape (founded by Scott Harris, John McEleney, Jon Hirschtick, David Corcoran, and Tommy Li) is the first and only full-cloud 3D CAD system that lets everyone on a design team simultaneously work together using a web browser, phone, or tablet.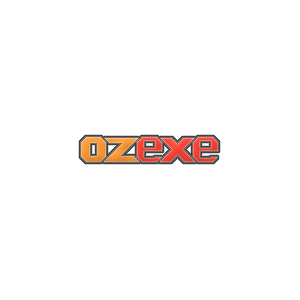 Oz Development (acquired by Descartes in 2015) makes software for the SMB market. OzEXE enables both programmers and less technical business professionals to extend, enhance, and integrate business applications. OzLINK middleware applications deliver focused, packaged, integration solutions directly to end-users.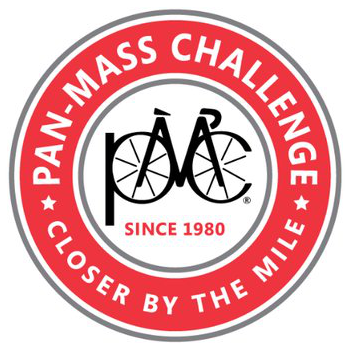 Pan-Mass Challenge (PMC) (founded by Billy Starr) is an annual bike-a-thon that raises money for @DanaFarber, $500+ million since 1980.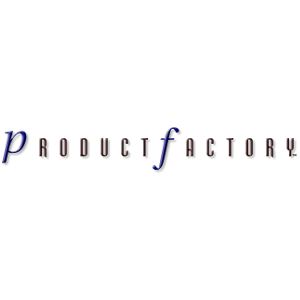 Product Factory (acquired by Agile in 2003) automates the collection of data, providing portfolio management decision making support and process management via thin clients on the Internet.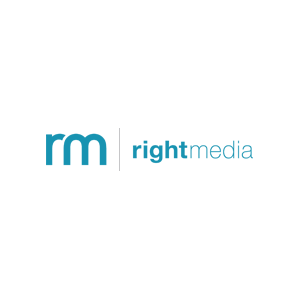 Right Media (acquired by Yahoo! in 2007) created an open media exchange to bring more efficiency, value, and standardization to interactive advertising. The Right Media Exchange includes more than 19,000 buyers and sellers trading digital media through the company's open, transparent platform.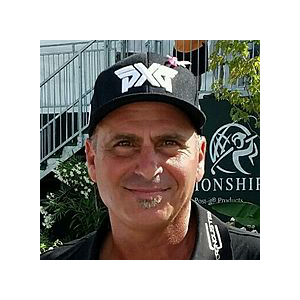 Rocco Mediate (professional golfer on the PGA Tour) and family launched the Drop Everything store to sell golf-related products.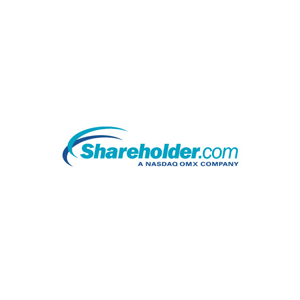 Shareholder.com (acquired by The Nasdaq Stock Market in 2006). Since 1992, Shareholder.com has facilitated communications between listed companies, their shareholders and the investment community. Shareholder.com provides a comprehensive suite of investor relations services, including creating and managing customized investor relations websites, audio/video webcasts, conference call services, institutional targeting tools, annual report conversion, synchronous news dissemination, global fulfillment services, and Sarbanes-Oxley Whistleblower hotlines.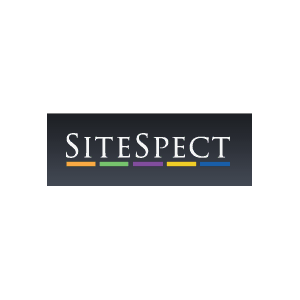 SiteSpect (founded by Larry Epstein and Eric Hansen) enables web marketers to optimize website effectiveness through multivariate testing and behavioral targeting. By testing variations of landing pages, product descriptions, search results and buy-flows, SiteSpect allows marketers to fine-tune every aspect of their website on a segment-by-segment basis.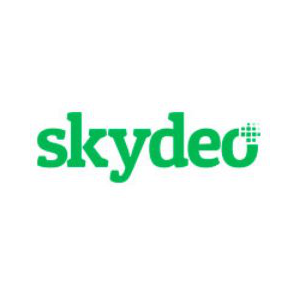 Skydeo (founded by Mike Ford) works with mobile app owners, mobile advertisers, and programmatic marketplaces by providing high value audiences.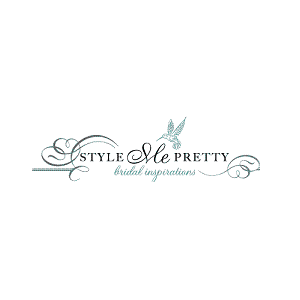 Style Me Pretty (acquired by AOL in 2012) is a style-savvy wedding resource devoted to the modern bride, covering everything from gorgeous real weddings to up-and-coming vendors and seasoned pros in the invitation, floral, fashion, and photography industries.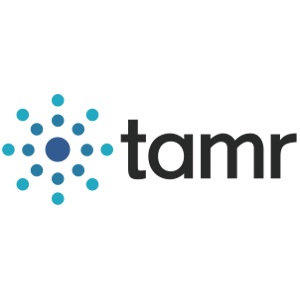 Tamr (founded by Andy Palmer, Ihab Ilyas, and Mike Stonebraker) catalogs, connects and publishes the vast reserves of underutilized internal and external data using a combination of machine learning with human guidance so enterprises can use all their data for analytics. Tamr was founded in 2013 by big-data serial entrepreneurs Andy Palmer and Michael Stonebraker, who previously co-founded Vertica Systems (acquired by HP); Ihab Ilyas of the University of Waterloo; George Beskales; Daniel Bruckner; and Alex Pagan.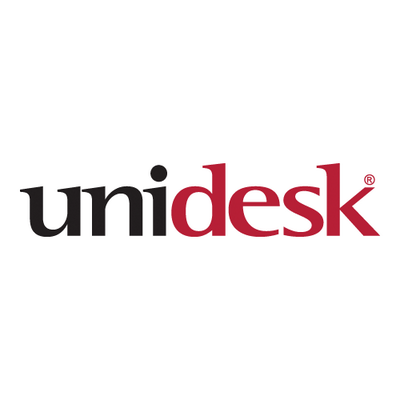 Unidesk (founded by Chris Midgley) virtual desktop management software dramatically reduces the IT costs of managing and supporting enterprise laptops, workstations, and server-hosted desktops, while providing a "100% personal" computing experience that maximizes worker productivity and business innovation.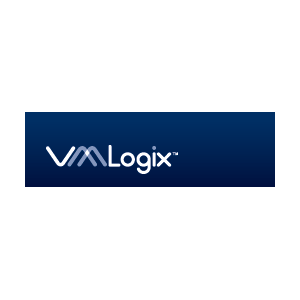 VMLogix (acquired by Citrix in 2010) provides virtual machine management solutions designed for software companies and IT organizations to use any of the leading virtualization platforms for consolidating test lab infrastructures, automating the software build and test process, and for managing the staging and delivery of applications into production. Companies worldwide use VMLogix technology to deliver software more quickly, cost-effectively and reliably than with any other solution on the market.
More Client Blurbs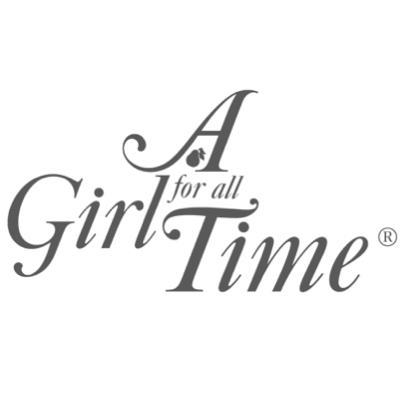 A Girl For All Time sells award-winning British dolls that are brought to life with their own collectable novels, keepsake books, fashions, accessories, activities, ideas, and pets.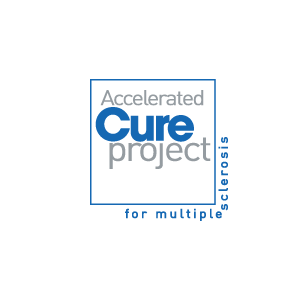 Accelerated Cure Project for MS (ACP) is a nonprofit organization whose mission is to accelerate research efforts to improve diagnosis, to optimize treatment and to cure Multiple Sclerosis (MS). ACP believes that research is the only way to greatly improve the outlook for people with MS. The organization promotes scientific collaboration and accelerates research by rapidly and cost-effectively providing researchers with data and biospecimens they need to explore novel research ideas that can lead to better diagnoses, to new treatments and to cures for people with MS. Its resources have supported more than 100 research studies worldwide that have generated more than 1 trillion returned data points for collaborative data mining and disease modeling.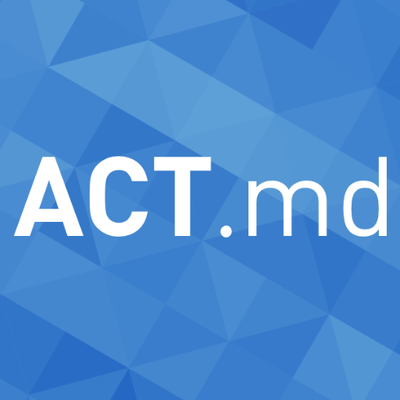 ACT.md is creating the experiences necessary for care teams to efficiently and effectively manage complex care for high-needs patients.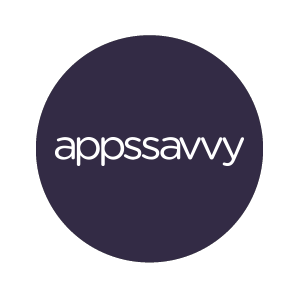 Appssavvy rethinks the relationship between delivery and reception of advertising. We partner with leading web publishers and developers to uncover what people are doing across the Internet. Understanding people and their actions is what enables appssavvy, and the brands and agencies that we work with, to leverage and experience social activity. In short, appssavvy is a platform that connects people and brands through social activity.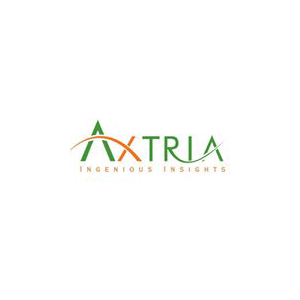 Axtria is a Big Data Analytics company which combines industry knowledge, analytics and technology to help clients make better data-driven decisions. Our cloud-based platforms support sales, marketing and risk management decisions. Axtria works with clients across industries with a high-touch on-site and onshore presence, leveraged by a global delivery platform.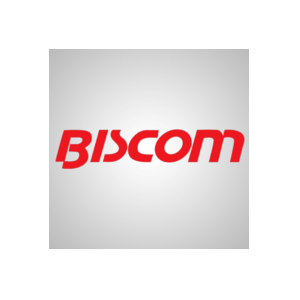 Biscom is a world leader in secure enterprise document delivery with solutions including the award-winning enterprise FAXCOM Server and FAXCOM Anywhere cloud fax solutions, Biscom Secure File Transfer, and Verosync, an enterprise-ready file synchronization and sharing solution. Founded in 1986, Biscom is the industry's recognized innovation and customer service leader and has provided many of the world's largest companies with secure communications solutions.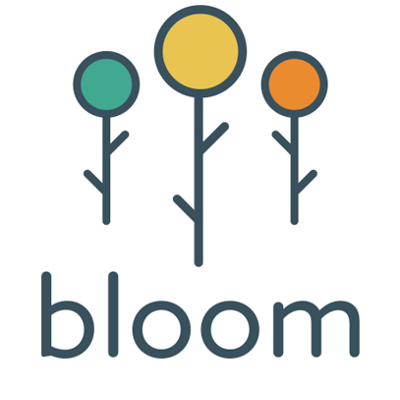 Bloom consulted with geriatric psychologists, closely examined real-life family challenges and dynamics, and then created a product to encourage more proactive opportunities for seamless, enriching communication between grandparents, parents, and grandkids. That meant removing technological barriers, integrating photos and videos to spark more enriching conversation, and bringing it all together on one easy-to-use platform. bloom is funded by Google Ventures and FKA.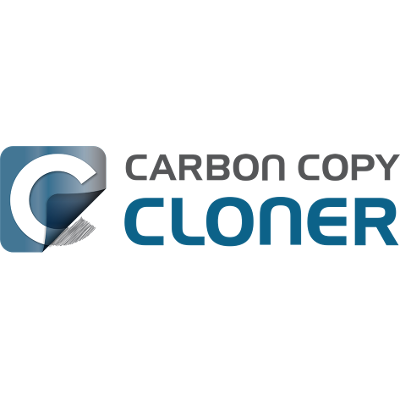 Bombich Software is a privately-held company that makes bootable backup software for OS X, including Carbon Copy Cloner, winner of about.com's Readers' Choice Award for Best Mac Backup Software in 2010, 2011, 2012, and 2013.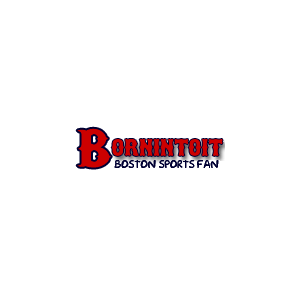 Born Into It is a blog for fans of Boston sports. Chowdaheadz is an online store featuring Boston Red Sox T-Shirts, Red Sox Merchandise, Patriots Gear, & Other Wicked Pissah Stuff!
Call-Em-All developed an automated calling service that allows you to easily record a message and automatically send it to every phone number on your list.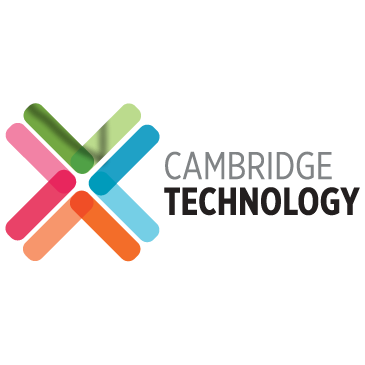 Cambridge Technology Enterprises is a global business and technology services company. Recognized as a thought leader and innovator of enterprises solutions, it is helping companies today to capitalize on convergence of Cloud and Big Data. Cambridge Technology (CT) offers an end to end approach in designing and implementing enterprise IT strategies leveraging the cloud where it is possible and necessary. Because of its expertise across all relevant domains, CT serves as a single source of IT Strategy and Implementation to its customers.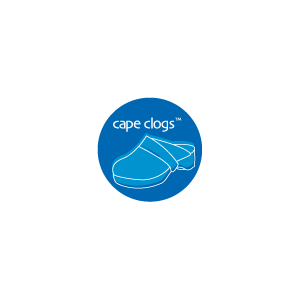 Cape Clogs sells clogs for every personality. Swedish orthopedic clogs with an all leather upper and a molded alder wood sole. Cape Clogs come in a variety of fashionable patterns and solids. Clogs for the whole family. Clogs for body. mind. sole.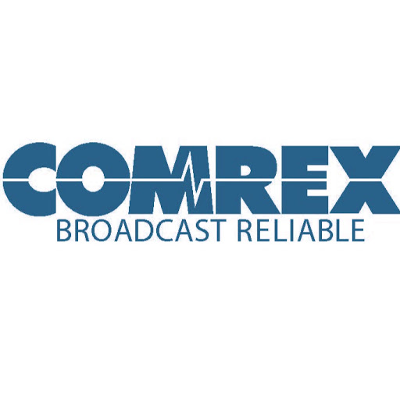 Comrex manufactures audio and video equipment used by the broadcast industry. Comrex products are used worldwide by TV and Radio stations and networks to deliver live news, sports and events from point-to-point over the Internet.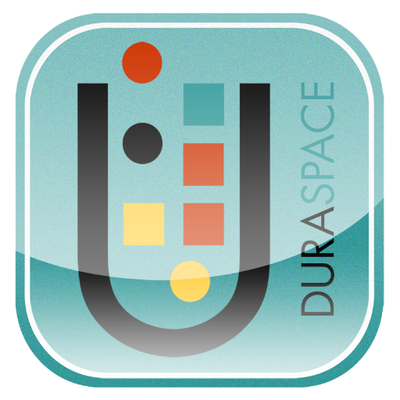 DuraSpace is an independent 501(c)(3) not-for-profit organization providing leadership and innovation for open technologies that promote durable, persistent access to digital data. We collaborate with academic, scientific, cultural, and technology communities by supporting projects and creating services to help ensure that current and future generations have access to our collective digital heritage.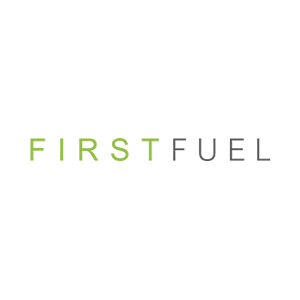 FirstFuel is the world leader in utility-scale customer intelligence, using advanced analytics to help 30+ energy providers in North America and Europe improve sales productivity, increase revenue and program participation, and boost customer engagement and satisfaction for their business customers. By combining data science, building science, and software, our SaaS platform derives intelligence from over 3 million meters, transforming energy providers into trusted advisers to their business customers. FirstFuel's products are built on our peerless customer intelligence platform that delivers accurate, insightful, and cost-effective results at scale.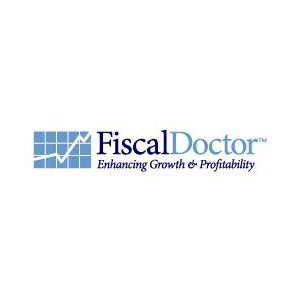 Fiscal Doctor helps CEOs, board members, executive teams, and private equity investors and owners achieve fiscal health.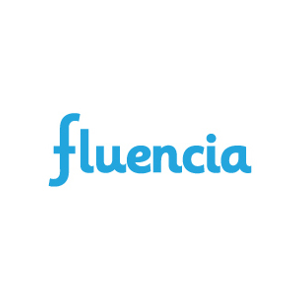 Fluencia is the best way to learn Spanish online. Fluencia was developed by the team of Spanish experts behind SpanishDict.com, which reaches over 60 million learners every year.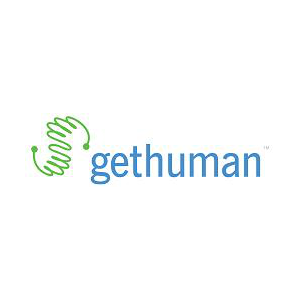 GetHuman features customer service reviews, a database of company phone numbers that reach human customer service reps, and a weblog.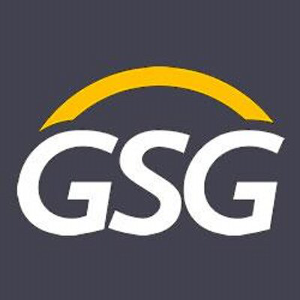 Global Sourcing Group delivers an innovative, unparalleled, and complete cloud-based platform for managing mobile and wireline telecommunications. Our platform's component solutions help organizations streamline the management of telecom devices, applications, and services through their lifecycles, while optimizing telecom expenses and driving down costs. With a world-class delivery team and a network of top-tier partners, GSG helps businesses make the most of telecom, the number one global IT expense.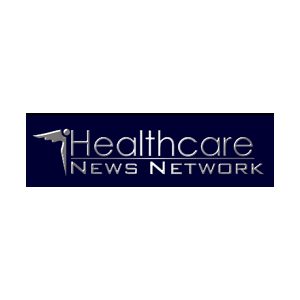 Healthcare News Network is a cutting edge television channel that plays in hospital lobbies, common areas, and patient rooms.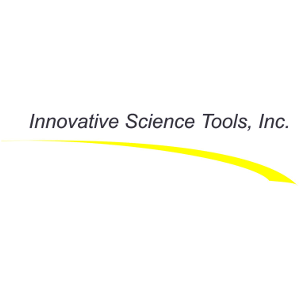 Innovative Science Tools specializes in the development of new instrumentation and technology for chemical analysis and also for anti-counterfeiting applications (including counterfeit drug detection), both based on optical spectroscopic methods. Types of spectroscopy covered include near-infrared (NIR), mid-infrared (FTIR), UV-visible (UV-VIS), and fluorescence/luminescence spectroscopy.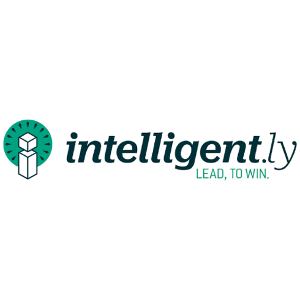 Intelligent.ly is a community of leaders in Boston. Learn from peers, experts and entrepreneurs through interactive leadership workshops.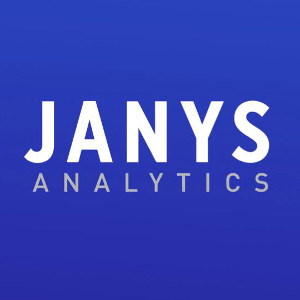 JANYS Analytics extract signals from high volume, real-time data and help businesses understand the real world in real time.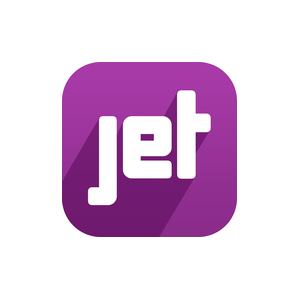 Jet.me is first chat platform for kids. Jet is COPPA compliant and delivers the best of sharing and messaging to today's mobile natives. Connect with friends through text, photos, videos, stickers, and more.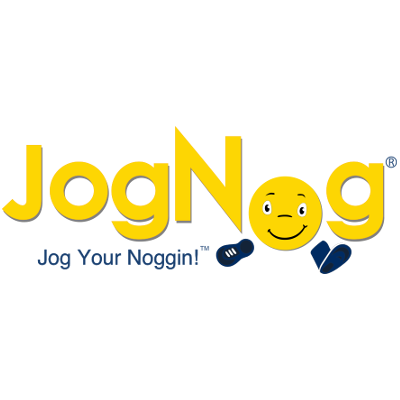 JogNog builds tools that motivate students to learn more, faster, and better. We leverage educational technology to simplify and streamline routine tasks for teachers so that they have more time for their students.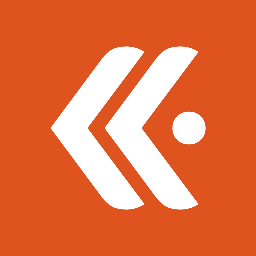 Kentik provides Kentik Detect, a cloud-based network visibility and analytics solution that delivers unprecedented depth of insight into any network. Kentik processes tens of billions of data records per day, equipping service provider and enterprise network operations teams with actionable insights that enable them to make quick, cost-effective decisions. The company was founded by network and Big Data technologists and executives from companies like Akamai, CloudFlare, YouTube, and Netflix, with decades of experience in operations, architecture and distributed systems. Kentik is headquartered in San Francisco, California.
Lanmark Controls designs and manufactures OEM software and embedded controller boards and is an OEM software supplier to the laser marking industry.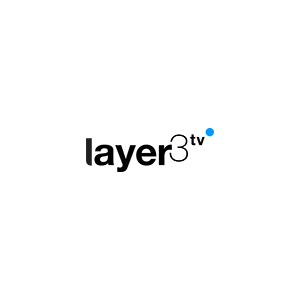 Layer3 TV is a next generation cable provider spearheading a new era of home media, combining the best of television, social, and digital life. Founded in 2013 by cable veterans Dave Fellows and Jeff Binder, the company is headquartered in Denver, CO. Layer3 TV's partners and investors include some of the largest and most respected players in cable, entertainment, and private equity. The company's leadership team includes former senior executives from Google, CNN, Fox, Comcast, Motorola, Time Warner, Cablevision, and Microsoft, to name a few.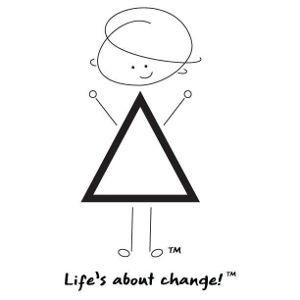 Life's About Change designs and sells t-shirts and other merchandise, with a portion of the proceeds going to charity, beginning with cancer research.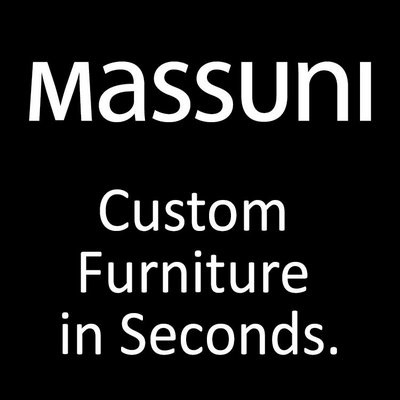 Massuni empowers you to create your own custom furniture and then builds it for you.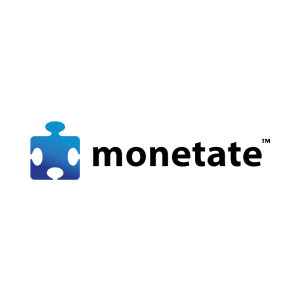 Monetate boosts online retail revenue and profitability by putting the power of personalization in the hands of marketers and merchandisers. By enabling promotions and messaging individually tailored to customer buying patterns, geography, and other demographics, without an I.T. project, Monetate delivers Real Personalization. Right Now.TM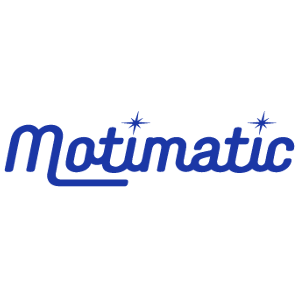 Motimatic is the first automatic motivational support system. The Motimatic platform blends the latest advances in online advertising technology and motivation science to deliver highly targeted messages that drive economically beneficial behavior. The messages support specific users in achieving their goals, while creating economic value for Motimatic client organizations in a wide variety of markets, from Healthcare to Financial Services, Insurance and Education.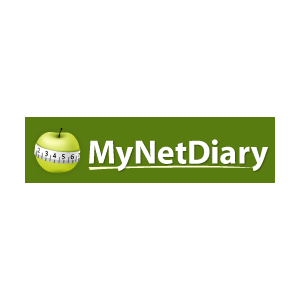 MyNetDiary is a modern, fast and easy food diary, helping people lose weight and establish a new healthy lifestyle. MyNetDiary provides a state-of-the-art online diary and an iPhone application in the Apple App Store to access your diary on the go. The food database has more than 73,000 foods available in the US, UK, and Canada.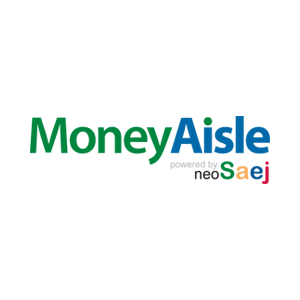 neoSaej was founded in 2006. Its first product MoneyAisle, the next generation online auction marketplace. Unlike the seller-centric auctions popularized by eBay, MoneyAisle's auctions are buyer-centric: many sellers bid live to win each customer's business. Buyers benefit through great deals by having sellers actively compete for their business in free, safe, instantaneous auctions, on demand, 24/7.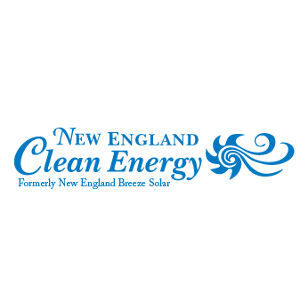 New England Clean Energy is an installer of renewable energy systems in central and eastern Massachusetts. They specialize in residential and commercial solar electric systems and community scale wind systems. Saving the Planet with Sunshine and Breezes.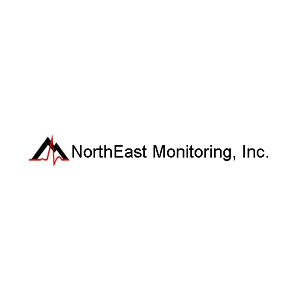 NorthEast Monitoring designs and manufactures state-of-the-art Holter monitoring hardware and software.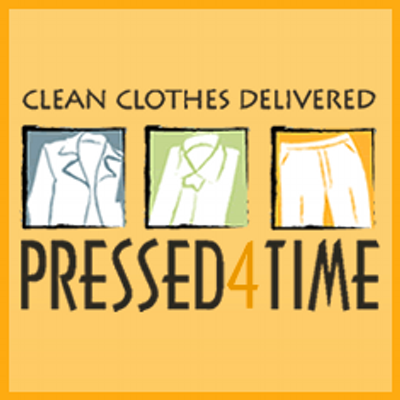 Pressed 4 Time provides a timesaving service that simplifies busy lives. The convenience of our pick up and delivery dry cleaning, laundry, alterations and shoe repair services, combined with superior customer service creates a customer experience that ensures very satisfied and loyal customers.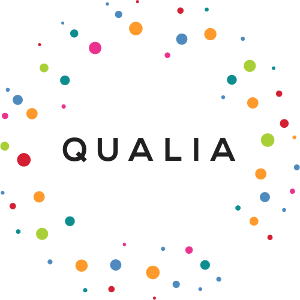 Qualia empowers organizations to deliver seamless consumer experiences across all devices, from intent to conversion.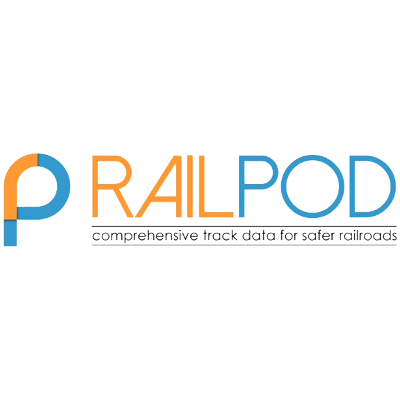 RailPod designs and manufactures remote robotic inspection tools for railroads. RailPod provides the inspector with a visual depiction of the track environment supported by quantifiable measurements to enable the inspector to quickly and accurately identify track problems. The inspectors time on the track infrastructure is minimized, providing more efficient revenue operations and minimizing the inspectors exposure to the hazardous environment. Autonomous deployment and integrated scheduling provides the railroad with the flexibility to execute track inspection on a daily basis.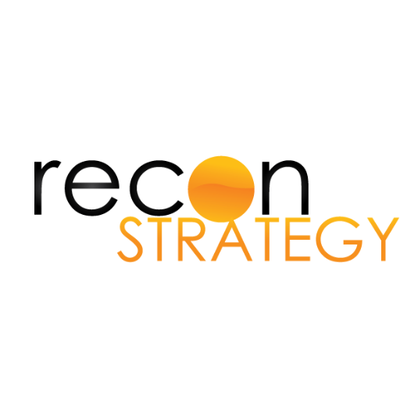 Recon Strategy provides advice to leading innovators in healthcare, helping to anticipate and shape changes in the health care ecosystem.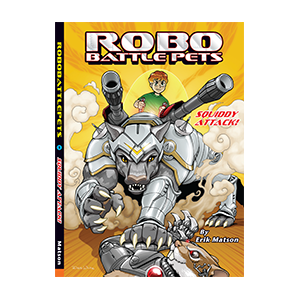 RoboBattlePets is a book series for kids by author Erik Matson.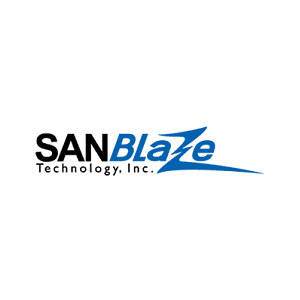 SANBlaze is a pioneer in storage emulation technologies and a leading provider of storage solutions for embedded systems. SANBlaze emulation systems are deployed in the test and development labs of most major storage hardware and software vendors.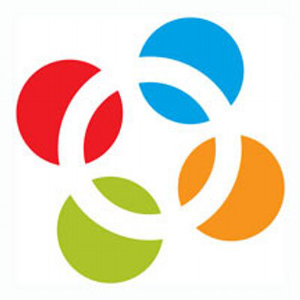 Schneider Associates is a Launch communications agency that creates integrated marketing and media strategies for education, consumer, corporate and public affairs clients. We successfully launch and accelerate visibility for new products, services, companies, institutions and communities. Our integrated media strategies blend PR, social media, digital marketing, and influencer relations to deliver messages that inform and mobilize target audiences. The agency specializes in Launch Public Relations, a proprietary method of building awareness, interest, engagement, inquiries and action. Schneider Associates is certified by SOMWBA as a woman-owned business.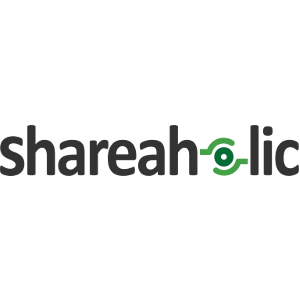 Shareaholic enables marketers, publishers and site owners to personalize how relevant content is discovered, consumed, engaged with, and shared. Specific to marketers, Shareaholic increases native ad performance and virality by harnessing the power of the web's highly engaged enthusiasts, influencers and evangelists. For publishers and site owners, Shareaholic offers products that help them effectively engage and grow their audiences, monetize traffic, and gain insights from how their content is being shared and consumed across the web.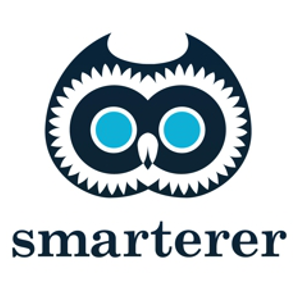 Smarterer (acquired by Pluralsight in 2014) helps people take control of their professional destinies by rapidly quantifying skills. Skills are changing faster than ever, and the company helps people close the gap between the skills they have and the skills they need. By leveraging a library of the freshest crowdsourced tests, Smarterer's dynamic assessment engine can quantify anyone's skill in as few as 10 questions and 120 seconds. The company's community of professionals has answered over 56 million questions, across 1.7 million test sessions.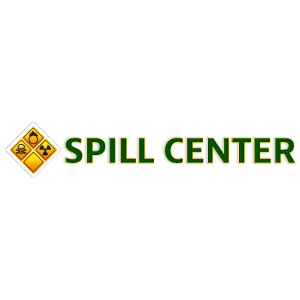 Spill Center is a nationwide, 24-hour emergency resource dedicated to reducing environmental liability for companies that become spill generators. With a single call or visit to the Spill Center Website, www.spillcenter.com, spill generators can find cleanup contractors, complete all required regulatory reports and thoroughly document incidents.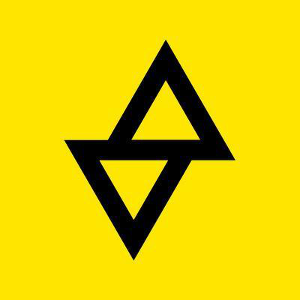 Sterling Rope is a leading manufacturer of life-safety rope, cord, and hardware. With its products made right here in the USA, Sterling has worked hard to develop the best product for use in climbing, rope rescue, arbor, fire, industrial safety, work access, and OEM markets. Sterling strives to be the front runner in innovation and work closely with companies, both large and small, to develop superior products for their needs.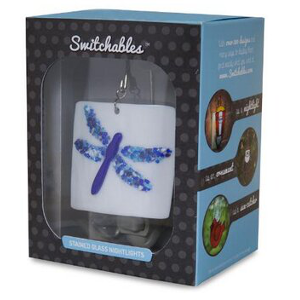 Switchables sells interchangeable stained glass nightlights, with over 250 designs to switch to match your decor. They also work as sun-catchers, ornaments, & more!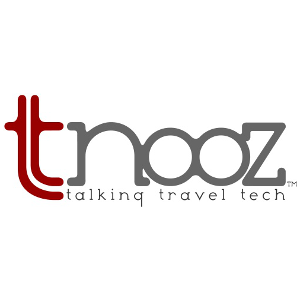 Tnooz is a global provider of news, analysis, commentary, education, data and business services to the travel, tourism and hospitality industry. It is the leading voice to the industry for all areas related to travel technology.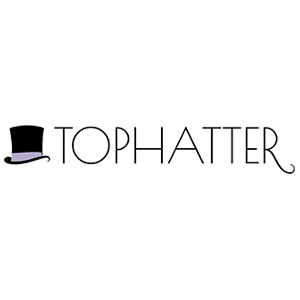 TopHatter is the world's fastest, most entertaining marketplace, with live online auctions every day. Shopping is fun again!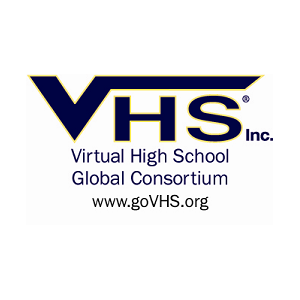 Virtual High School is the worldwide leader in collaborative online education and professional development.