Recommended service providers.
Clocktower tries to help everyone who contacts us, but we obviously can't do everything. So we have experts in law, consulting, technology, and other areas to whom we refer folks. Rather than keeping this information secret, we have chosen to make it public. Here are our friends:
1. US IP Services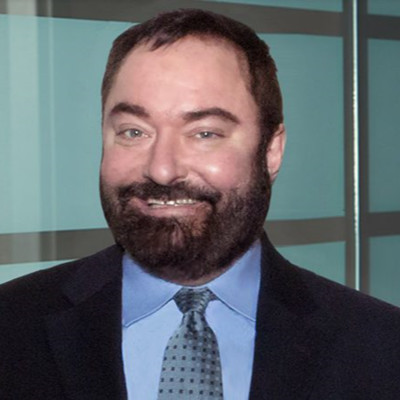 Alan Feeney (Feeney IP Law, Greater Boston, Massachusetts) is a highly regarded U.S. intellectual property attorney, IP strategy analyst, legal advisor and founder of Feeney Law Group, which provides high quality, affordable, and virtual in-house IP for life science R&D firms, startups, and small businesses.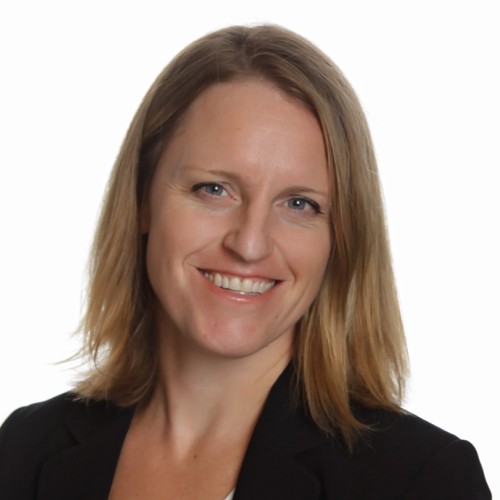 Amy Weston (Company Counsel, Seattle, Washington) is an attorney whose practice focuses on business and technology, general corporate representation, venture capital and early-stage angel financing transactions. She assists start-up clients with entity formation, including drafting corporate charters and partnership agreements, equity and bonus compensation plans, employment/consulting agreements, and other corporate matters. Amy is a certified privacy professional with expertise in privacy-related matters and best practices. She also counsels clients regarding ongoing corporate and partnership issues, including preparing clients for and attending board of directors and committee meetings, maintaining corporate minutes, and keeping clients aware of and compliant with state and federal securities regulations and fiduciary duties. Amy has represented both early stage and established private companies in debt and equity financings and recapitalizations and has advised clients in connection with all manner of merger and acquisition transactions.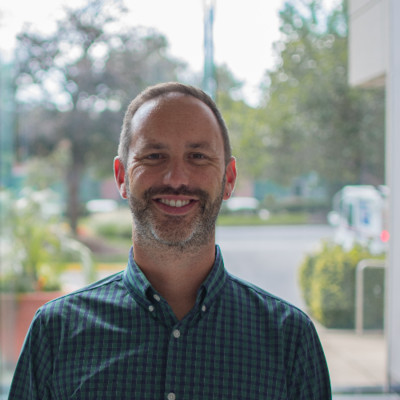 Brad Buehler (Ensemble IP, Washington, DC) is COO of Ensemble IP, which blends human expertise with proven technological tools to deliver the most reliable patent search to patent attorneys, litigators and R&D managers.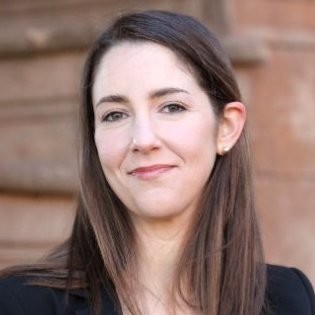 Briana Cummings (Branch Legal, Greater Boston, Massachusetts) founded a public interest law practice that provides high-quality reduced-fee legal services to tech startups, medical device companies, and individuals. She litigates in IP, employment, disability, and dependency matters; helps clients draft and negotiate commercial contracts; and advises companies on compliance with applicable law. She specializes in appeals.

Christine Kuta (Kuta Intellectual Property Law, Greater Boston, Massachusetts) is an Intellectual Property lawyer. Her practice includes Intellectual Property strategy, portfolio development and management, and patent and trademark prosecution. Ms. Kuta counsels clients in a wide variety of technical areas including computer systems, networks and software applications, machine learning, medical devices, lighting systems, materials and manufacturing processes, complex data management systems, electronics, energy management systems and energy storage including fuel cells, mechanical devices and consumer products. Her practice further includes counsel on privacy matters, and intellectual property agreements.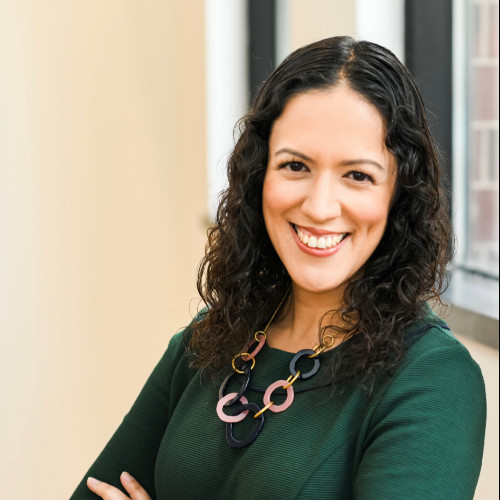 Cynthia Gilbert (Blueshift IP, Greater Boston, Massachusetts) is a patent attorney and Founder Partner of Blueshift IP. She works with clients to identify and protect software IP assets, in line with the business needs and objectives of the company. She engages with client technology and business teams throughout the IP process in order to be a thought partner and IP guardian for clients from conception to filing and beyond.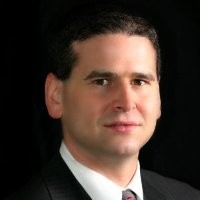 Dan Batterman (The Law Offices of Daniel A. Batterman, Boston, Massachusetts) works with many entrepreneurs and companies in various technology, internet, and e-commerce sectors, but also has his share of clients in real estate, marketing, retail, and other market areas as well. He was practicing in the internet law field long before many attorneys discovered how it now permeates so many areas of legal practice (and our lives generally). Specialties: Technology Law, Internet Law, E-Commerce Law, Intellectual Property, Trademark, Copyright, Trade Secret, Contracts, Licensing, Litigation, Collections, IT/Software Development, Privacy, Defamation, Website Audits, and many other areas of practice.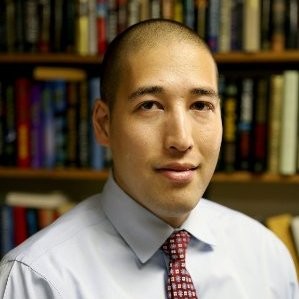 Dan Tesler (Daniel A. Tesler LLC, Greater Boston, Massachusetts) is a U.S. Patent and Trademark Office licensed patent attorney and specializes in all aspects of patent prosecution. He represents clients with inventions in the mechanical, electrical and medical device fields. Dan also represents clients through the trademark process and select legal issues on a case-by-case basis.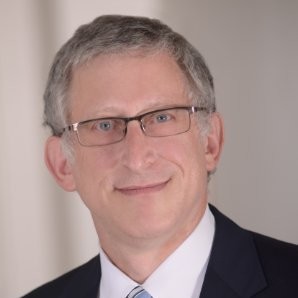 [EDITOR'S NOTE: On 2021-01-24, David Leffler died. We are saddened by David's passing but have chosen to leave his bio on the website as a tribute to him. R.I.P. David.] David Leffler (Culhane Meadows, New York City, New York) is an attorney who represents entrepreneurs and small businesses in their legal needs. This includes a variety of areas that concern the small business owner: business formation, shareholder and operating agreements, intellectual property issues and documents, office lease review, employment and consulting agreements, and other business transactions.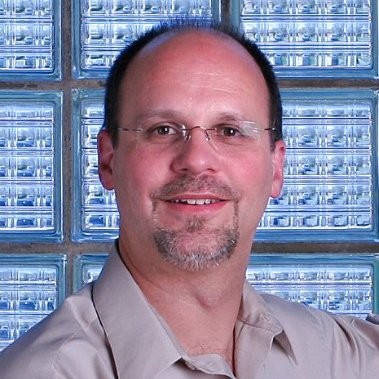 David Spivak (Draftinc, Cranbury, New Jersey) is president of Draftinc patent illustration services and Design Solutions, a creative marketing agency. For the past 40 years, David and his team have been providing the highest quality utility and design patent drawing and trademark drawing services for Inc. Global 500 companies, law firms, and inventors throughout the world. Draftinc drawings will pass in the USPTO, PCT, EPO, WIPO, as well as in the national phase of most countries – providing a cost savings to international filers. David's expertise in design patent drawings can help you obtain broader coverage for your designs. And when you are ready to take your product to market, Design Solutions can help with product renderings, photography, packaging, presentation materials, brochures, and even an e-commerce website. Their tagline is "Creativity that Gets Results"!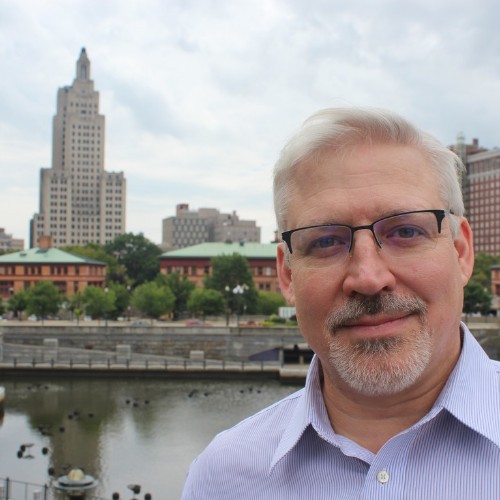 Donald Frugé, (Feeney IP Law, Greater Boston, Massachusetts) specializes in startup and development of early to mid-stage companies. He has years of operations and executive management experience and has successfully developed three primary care delivery companies. Mr. Frugé is currently the Executive Director for Feeney Law Group, a global intellectual property law firm dedicated to the advancement of life sciences R&D.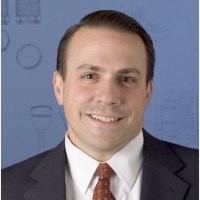 Doug Wolf (Wolf Greenfield, Boston, Massachusetts) chairs the firm's Trademark & Copyright Practice and focuses primarily in the areas of trademark prosecution and litigation, patent portfolio management, infringement and patentability analysis, licensing, and internet issues. He also provides due diligence and acquisition analysis to venture groups on target companies and technologies. Doug splits his time between the firm's offices in Boston and New York.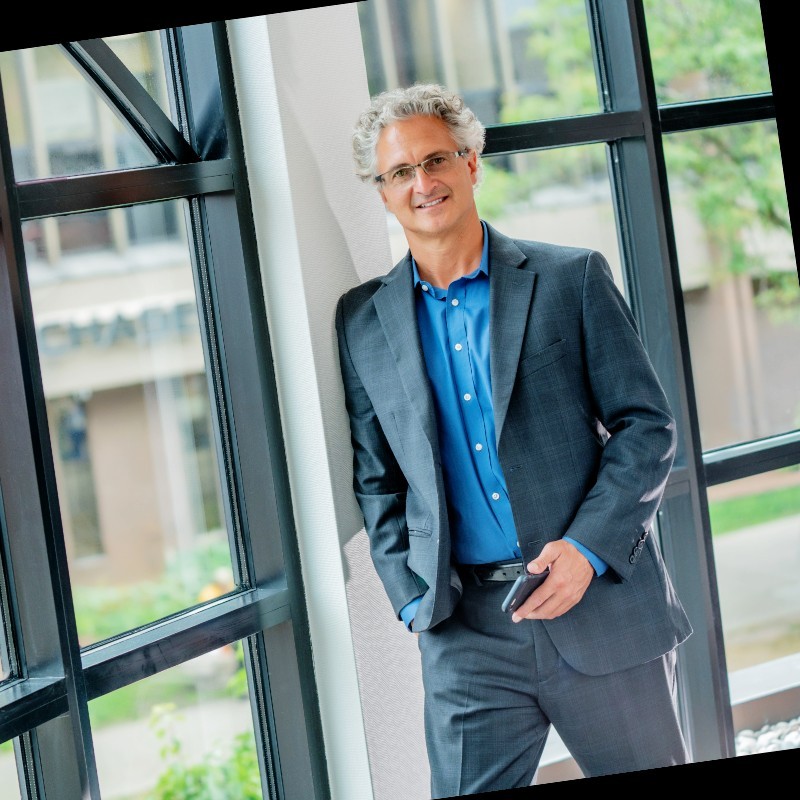 Enrico Schaefer (Traverse Legal, Greater Detroit, Michigan) is an attorney who represents founders and technology interests from start-ups, to Fortune 500 companies looking for an attorney who understands tech, is focused on helping companies grow revenue and providing innovative legal solutions to complex problems. He has specialized in technology and IP issues for 30 years, dating back to the advent of the 'internet' as a new and emerging technology. Enrico has a track-record of assisting companies and founders realize their business goals, within defined legal budgets. Enrico represents companies from over 35 countries, and handles complex litigation for clients around the world.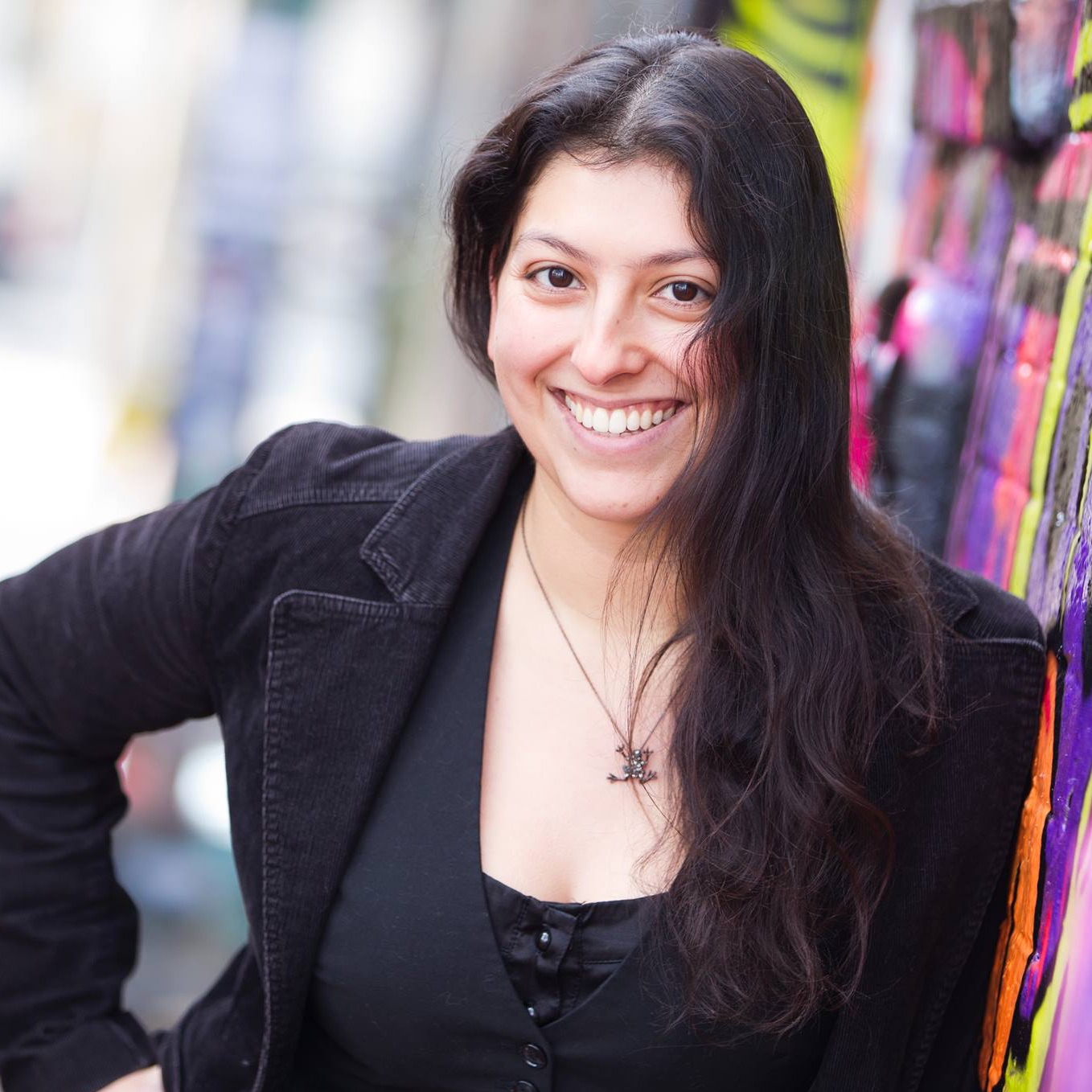 Jessica Manganello (New Leaf Legal, Greater Boston, Massachusetts) is the business attorney and legal structuring guru for New Leaf Legal, a flat fee firm that provides corporate and IP services to emerging and small businesses and artists. She loves everything from helping businesses design their initial corporate structuring, through their expansion and growing pains, all the way to developing their exit strategies. Most of her days involve work on contract drafting of all kinds, but with a focus on intellectual property and licensing. Our firm particularly enjoys working with socially/sustainably minded businesses using experimental new models and cementing new core values into the old tried and true models.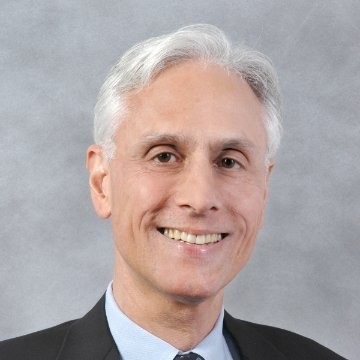 Lee Gesmer (Gesmer Updegrove, Boston, Massachusetts) is an attorney who has forty years of experience in business, antitrust and intellectual property litigation, including experience at Wilmer Hale, Howrey, Choate, Hall & Stewart and Gesmer Updegrove LLP, which he co-founded. He also has extensive experience as an arbitrator. He has arbitrated, both as an independent arbitrator and an American Arbitration Association panel member, business and intellectual property cases where claims ranged in value from several hundred thousand dollars to two hundred million dollars.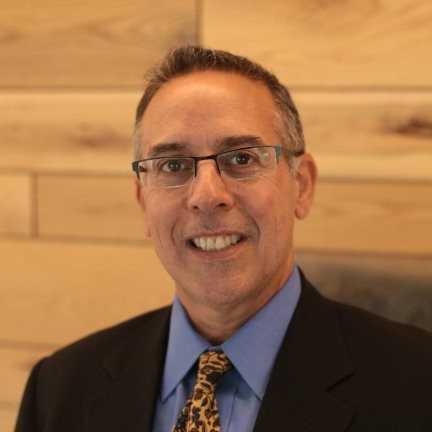 Mike Cavaretta (Morse, Greater Boston, Massachusetts) is an experienced business and transactional lawyer, Mike represents a wide range of life sciences, technology, AI, robotics, digital media, AR, VR, and other innovation-based companies. Mike's practice is focused on licensing, strategic and business development transactions, and commercial transactions. He advises clients regarding clinical trial agreements; commercial agreements; strategic alliances, including alliances for co-discovery, co-development, and co-commercialization; intellectual property licenses, including licenses for compounds, processes, platforms, and software; industry collaborations, including manufacturing, formulation, and process collaborations; university collaborations, including sponsored research agreements and material transfer agreements; and distribution agreements.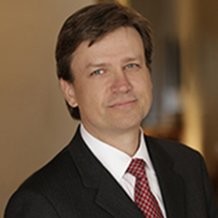 Peter Sullivan (Foley Hoag, New York City, New York) is a partner in Foley Hoag's Intellectual Property, Litigation, and International Litigation & Arbitration Departments. He focuses his practice on intellectual property and complex commercial matters. Peter has litigated patent and trade secret matters in district courts across the United States, at the ITC and before the U.S. Court of Appeals for the Federal Circuit. A registered patent attorney, Peter also appears on behalf of clients before the U.S. Patent & Trademark Office, including in inter partes review (IPR) proceedings before the Patent Trial and Appeal Board (PTAB).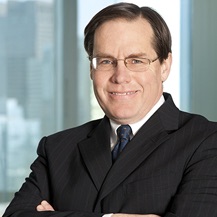 Phil Swain (Foley Hoag, Boston, Massachusetts) has represented an extremely broad range of clients in numerous cases as a patent trial and appellate lawyer for over 30 years in courts throughout the country. That includes trial of more than one dozen cases, and appearances before the United States Court of Appeals for the Federal Circuit in more than a half-dozen appeals. In addition to patent litigation, he also has tried trademark and copyright infringement, trade secret misappropriation and unfair competition cases. Phil delivers cost-effective service in complex litigation by focusing on the most practical strategies for his clients to achieve their business objectives. He works directly with his clients' engineers, scientists and executives, and when necessary, with outside experts and consultants, to understand the underlying technology and figure out how to present it persuasively to juries, judges and other forums.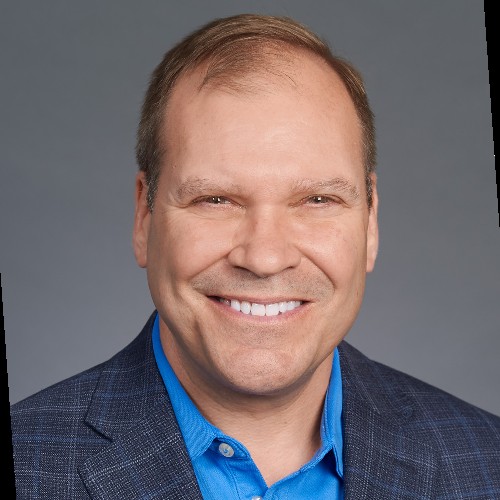 Rob Mazzarese (Strategic Patents, Greater Boston, Massachusetts) is a patent attorney and the founder of Strategic Patents, which has been helping innovative companies secure legal protection for their technologies since 2004.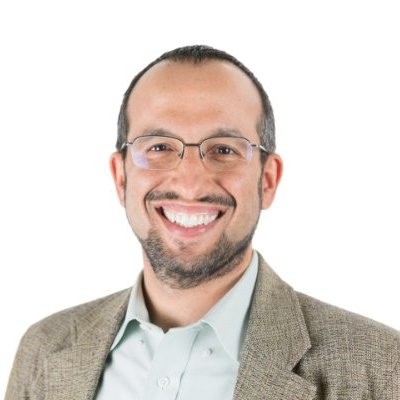 Robert Plotkin (Blueshift IP, Greater Boston, Massachusetts) s a patent attorney who has been a leader in obtaining software patents for two decades, and consistently obtains software patents for clients even after the Alice Supreme Court decision stopped most companies from obtaining software patents. He has a particular expertise in AI patents and literally "wrote the book" on patents and AI over ten years ago. His clients have profitably sold and licensed the software patents he has obtained for them to major corporations worldwide.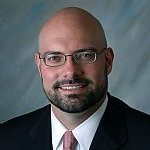 Sean Sweeney (Tredecim, Portland, Maine) s patent attorney with a diverse intellectual property practice, concentrating on intellectual property disputes, the procurement of intellectual property rights and compliance with the U.S Export Administration Regulations.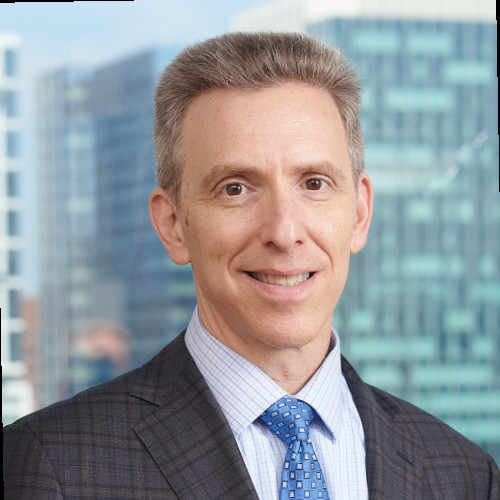 Steve Saunders (Nutter, Boston, Massachusetts) is a partner and Chair of the Intellectual Property Department at Nutter McClennen & Fish LLP. He has successfully prepared and prosecuted hundreds of patent applications across an extensive range of technologies, including: electrical systems, high performance computing, computer hardware and software, analog and digital circuit design, microelectromechanical systems (MEMS), medical products and instrumentation, power supplies, graphics processors and accelerators, computer networking, Internet utilization and enhancement devices, injection molding and manufacturing, data encryption, electric motors, network switching devices, and green energy (e.g., solar power).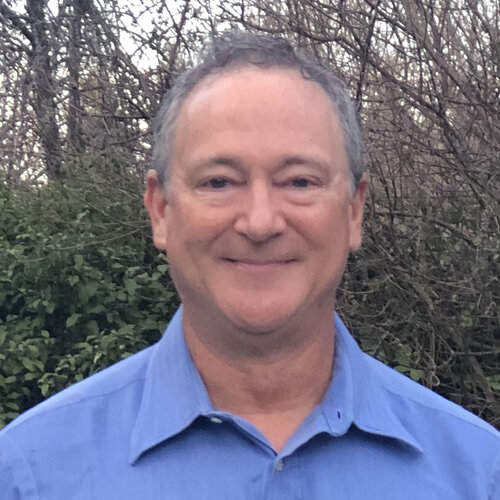 Ted Klekman (Ensemble IP, Washington, DC) is CSO of Ensemble IP, which blends human expertise with proven technological tools to deliver the most reliable patent search to patent attorneys, litigators and R&D managers.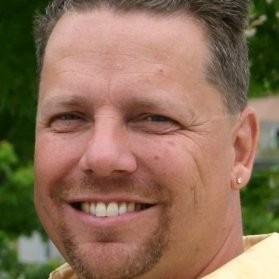 Todd Voeltz (Ensemble IP, Washington, DC) is Lead Patent Analyst of Ensemble IP, which blends human expertise with proven technological tools to deliver the most reliable patent search to patent attorneys, litigators and R&D managers.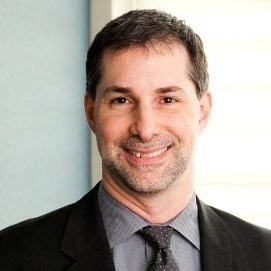 Tony Miele (Miele Law Group, Greater Boston, Massachusetts) is a patent attorney and founder of Miele Law Group. Tony has been practicing law for over twenty five years, and for his entire life has been highly influenced by technology, artisanship, and the arts. A former partner with an AmLaw 100 law firm and patent examiner with a degree in electrical engineering, Tony represents a wide range of companies, universities, inventors, and artists. His practice includes business and IP deals, patent and trademark matters before the U.S. Patent and Trademark Office examiners and trial and appeals boards, and disputes.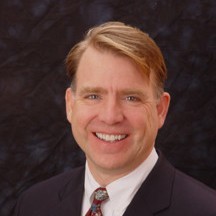 William O'Brien (O'Brien Global Law, Greater Boston, Massachusetts) is an attorney whose practice provides efficient, accurate and cost effective legal services in the fields of business and intellectual property law. Specialties: Intellectual Property Law, technology law, software and technology licensing agreements; protection of trademarks (including TTAB matters), domain names, trade secrets, copyrights and industrial secrets; valuation, acquisition and sale of intellectual property rights; and Litigation of trademark and business issues; negotiation and drafting of all types of corporate agreements; formation and maintenance of corporations; completion of risk management; corporate strategic planning; and corporate compliance.
2. US Non-IP Services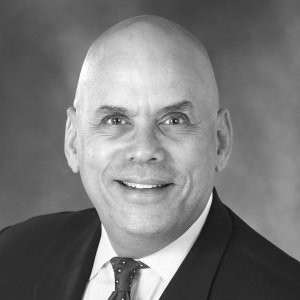 Alan Bell (Edward Jones, Greater Boston, Massachusetts) a Financial Advisor with Edward Jones. Alan is dedicated to helping his clients understand and meet their financial goals. He is also responsible for recruiting diverse candidates to the Edward Jones Opportunity.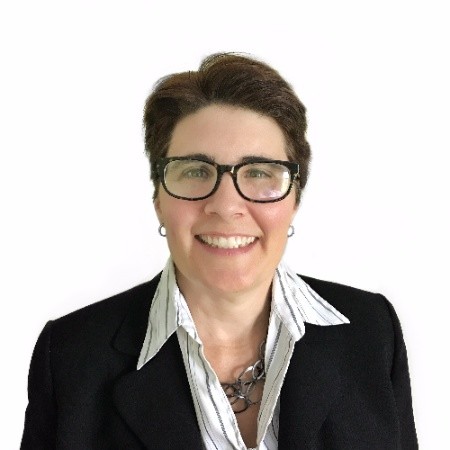 Amy Frisella (Woodworth & Frisella, PC, Greater Boston, Massachusetts) is an attorney who specializes in business-to-business breach of contract and collection matters since 2002. Amy manages collection accounts all over the continental U.S., allowing businesses to outsource portions of their accounts receivable department and offering attorneys and law firms a one-stop law firm to pursue payment from former clients throughout the country. Amy's extracurricular titles include adjunct professor in the legal department at Bay Path University, member of several boards of directors for local businesses and non-profits, and president of her church.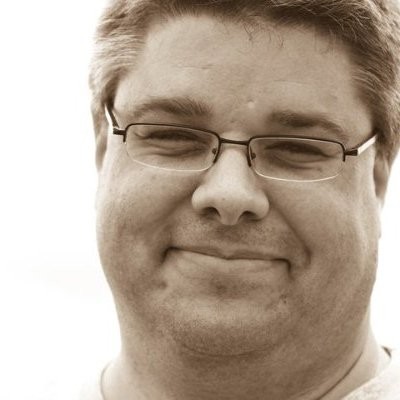 Andy Payne (Angel Investor, Greater Boston, Massachusetts) was Co-Founder of Open Market (1994-1998) and is an angel investor.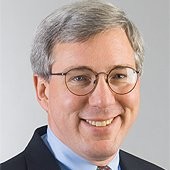 Carl Barnes (Morse, Greater Boston, Massachusetts) is an attorney who helps amazing people to start companies, to grow them, to get them financed and to get them sold. He also represents investment funds and professionals as well as strategic and PE buyers. His clients include startups spanning a wide variety of technologies, investors, mid-market companies and publicly traded companies in the U.S, Europe and Asia.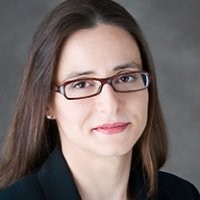 Chiara LaPlume (LaPlume Law, Greater Boston, Massachusetts) is a real estate and general business law attorney, specializing in providing personal attention as a business advisor to small and medium-sized businesses in the greater Boston area. She provides international experience and legal services in Italian as well as English.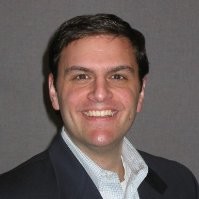 Chris Umana (Umana Law, Greater Boston, Massachusetts) is an attorney whose practice focuses on business and corporate law, including mergers and acquisitions, financings, start-up and formation of companies, and drafting and negotiating licensing, product purchase and sale, employment and other business and commercial agreements.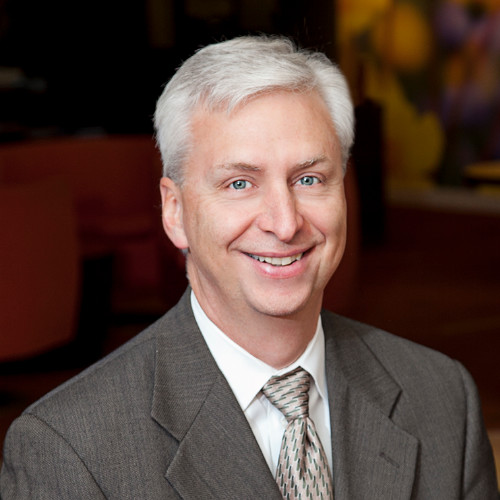 Dave Clough (MPower Advisors, Greater Boston, Massachusetts) is President of MPower Advisors, which helps business owners realize the full potential of their businesses both in profitability and the personal rewards that should come with entrepreneurship. Specialties: Human Capital Development, Hiring, Sales and Marketing, Business Planning and Operations (processes).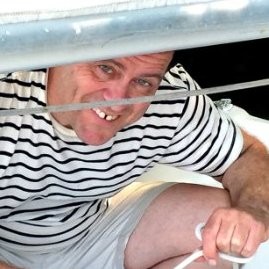 Des Pieri (Interim CEO/COO, Greater Boston, Massachusetts) is a professional interim CEO or COO. He is asked by investors and/or board members to help companies get started, restarted, or grow to the next level, having run organizations from pure startups to companies with $25 million in revenue.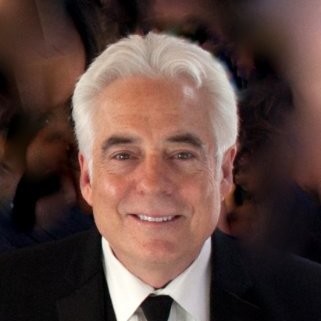 Drew Hannah (Drew Partners, Greater Boston, Massachusetts) partners with CEOs and their leadership teams to position, fund, transform, and scale revenue-stage businesses to accelerate growth and maximize company value. He does this by bringing a unique blend of operating experience and investor insight. His clients are often founders and first time CEOs who must deliver key outcomes for their stakeholders including: sustainable cash-positive operations, repeatable and predictable sales processes, revenue scale, and ultimately, high value exit.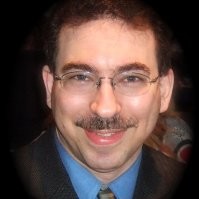 Erik Wegweiser (Intelligent Database, Greater Boston, Massachusetts) is a custom FileMaker database software design consultant and contractor. Intelligent Database specializes in creating database-driven desktop, mobile and web applications that allow clients to keep track of the things, people and information they work with every day. Their way. Specialties include making life for clients better, with measurable ROI, by creating tools that allow people to work more efficiently and productively, together.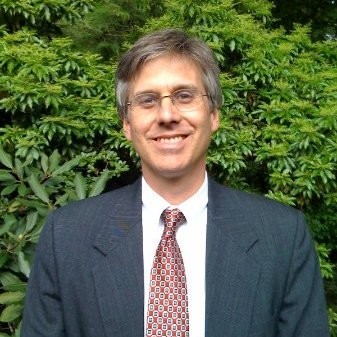 Jim Kobe (James A. Kobe, P.C., Greater Boston, Massachusetts) is an attorney who specializes in employee-side employment law and civil litigation matters. In the field of litigation, he focuses on employment, real estate and business and commercial matters. In the field of employment law, in addition to handling employment litigation, he also provide services to employers and employees in a variety of areas including hiring, termination and severance, non-competition, discrimination, harassment and compensation issues.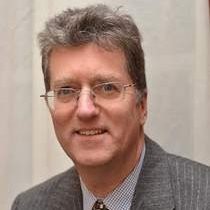 John Koenig (John L. Koenig Law, Greater Boston, Massachusetts) is an attorney who helps business owners prepare for and accomplish The Most Important Transaction of Their Life – their business succession, including: inside sales to co-founders, sales to key employees or junior associates, and sales to outside third parties.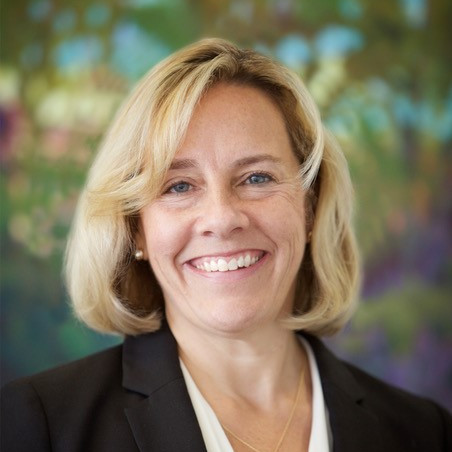 Julia Abbott (Samuel Sayward & Baler, Greater Boston, Massachusetts) is an attorney who concentrates her practice in advising individuals and families in the areas of estate planning and taxation.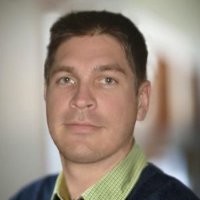 Justin Aiello (Aiello Designs, Greater Portland, Maine) provides engineering services to independent inventors and product-based startup companies. This includes design, engineering, prototyping services as well as the ability to implement these products into mass production. Specialties: Award winning product design, 3D CAD Engineering, plastic part design, high-end computer generated renderings, US patent searches, rapid prototyping and overseas production sourcing.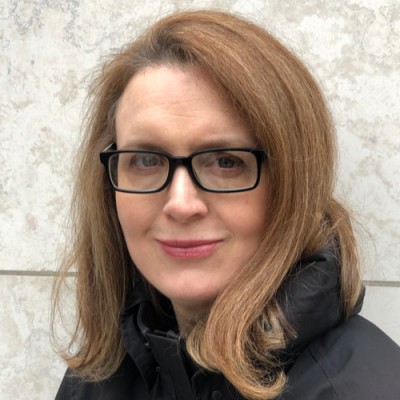 Karen Donoghue (HumanLogic, UNITED STATES) is a consulting Interaction Architect who works with Product Management leaders to determine and refine requirements and apply User-centered design (UCD) to PM. She conducts primary user research and analysis, and produce concept designs, interaction models, flows and wireframes. She contributes to MVP releases working on new feature design and also perform user experience audits on existing products. Her clients include Google, VMware, T-Mobile, The Associated Press, ForAllSecure, SecurityScorecard, the U.S. government, and many startups.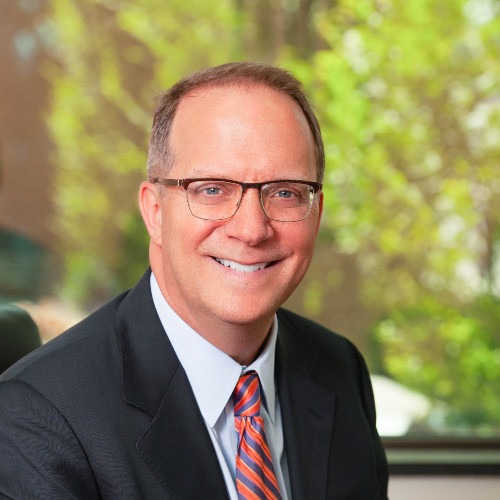 Larry Gennari (Gennari Aronson, Greater Boston, Massachusetts) is a finance and transactional lawyer who values his role in facilitating key relationships and strategic opportunities for his clients. Larry's clients, whether they are public companies, venture-backed or angel-financed private companies, entrepreneurs, investors or board members, look to him as one of their most trusted business advisors.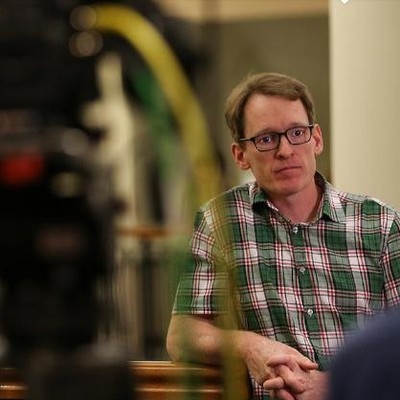 Luke O'Brien (Trinity Law Group, Greater Boston, Massachusetts) is an experienced in-house counsel who spends his waking hours making law firms & legal departments more efficient.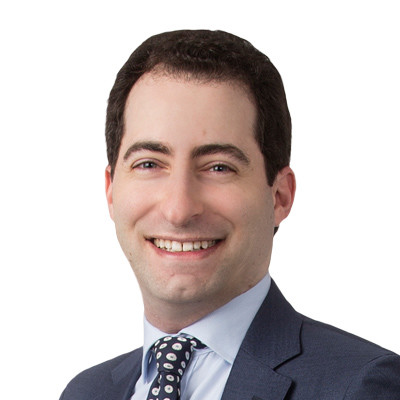 Mark Newberg (Stockbridge Advisors, Greater Boston, Massachusetts) is President of Stockbridge Advisors, a strategic consulting firm focused on Impact, ESG (environmental, social, and governance), and Opportunity Zones.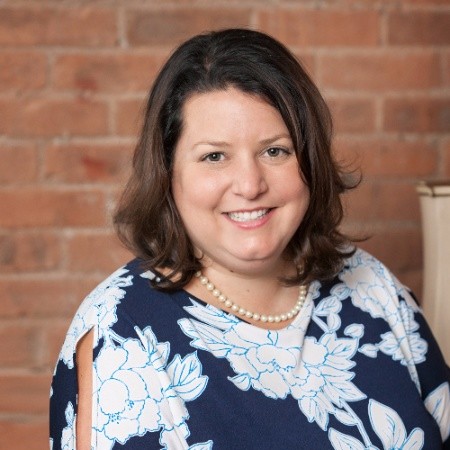 Melissa Levine-Piro (Levine-Piro Law, Greater Boston, Massachusetts) is the founder of Levine-Piro Law, P.C. as well as Affordable Law Group. She actively manages both firms. Melissa practices in the areas of family law and general civil litigation. Melissa also provides mediation services to couples going through divorce.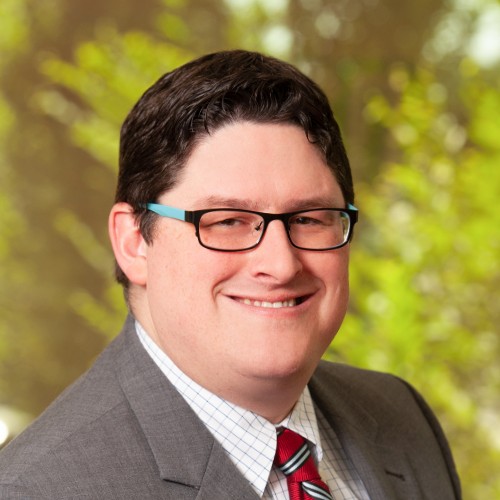 Mike Douglas (Gennari Aronson, Greater Boston, Massachusetts) a partner at Gennari Aronson, LLP, is a corporate and securities lawyer with deep experience in negotiating and structuring complex transactions for clients in a wide range of industries. Mike works with emerging growth companies across their entire lifecycle, from drafting founder equity and employment agreements to negotiating venture rounds and exits.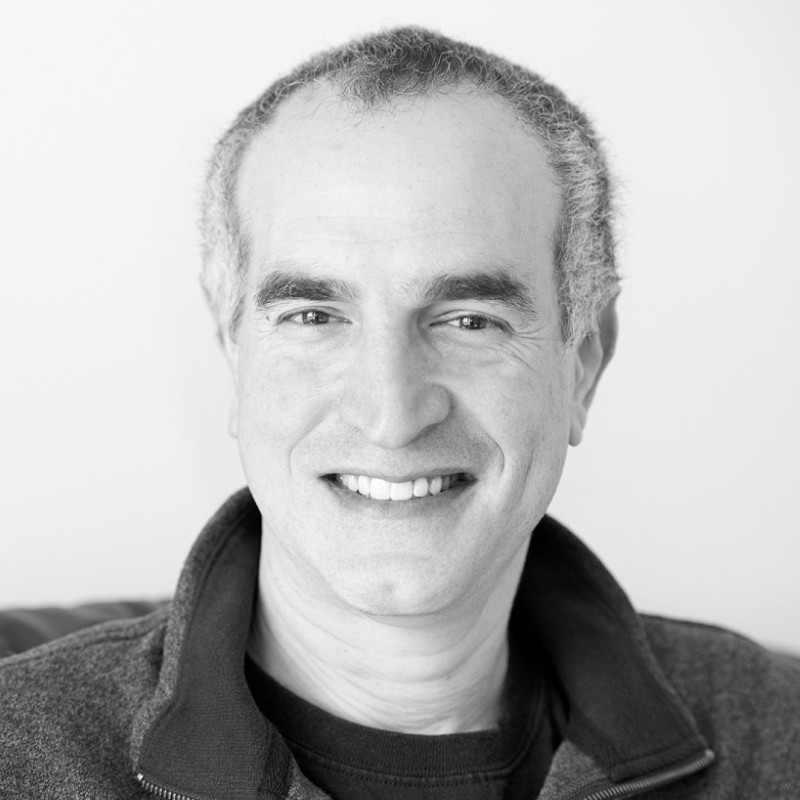 Mike Fleischner (Clockwork Design Group, Greater Boston, Massachusetts) is the CEO and Production Director of Clockwork Design Group, Inc. (Clockwork Design Group, Inc; Waltham MA). Founded in 1994, Clockwork helps law firms, CPA and financial firms, engineering and construction companies, and technology firms build powerful brands. Mike is Clockwork's technology guy. He is the primary liaison between the designers and the developers or printers, and prepares and checks all files for online or print prior to release. Mike graduated from Tufts University with a degree in English Literature, and took graphic design classes at Rhode Island School of Design.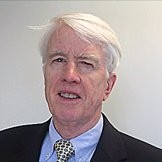 Mike Gonnerman (Michael Gonnerman Consulting, Hanover, New Hampshire) is a financial guru with over five decades years of experience as a Director, Advisor, financial consultant, CFO and auditor. He helps companies deal with issues involving corporate oversight, financial management, financial reporting, forecasting and financing. He is the author of 'Ask Mike,' a collection of questions and answers about entrepreneurial finance, and he is a frequent speaker on finance and entrepreneurship. His financial tools have been adopted by hundreds of companies.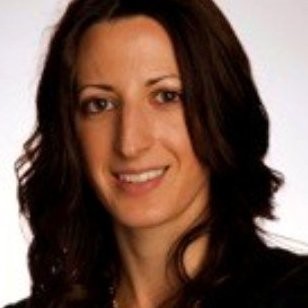 Nadia Nassif (Springboards Consulting, Greater Boston, Massachusetts) is CEO and Founder of Springboards Consulting, LLC, a global communications coaching practice focused on accelerated career development for consulting, litigation, and expert services professionals through individual coaching programs, workshops, and specialized training support for multicultural employees. Springboards offers training to legal clients in the areas of: writing training seminars and private coaching; vocal and performance coaching for testifying experts and those preparing for deposition; business development communications strategy and training for practice partners; and, language and cross cultural coaching for legal professionals of multicultural and English as Another Language backgrounds.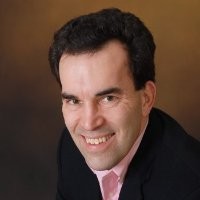 Nick Bliamptis (ProfileGraderPro, Greater Boston, Massachusetts) s the President & Founder of Facet Executive Search, which specializes in recruiting senior-level executives and key strategic personnel for venture-backed startups. Nick applied his recruiting and technology background to create ProfileGraderPro.com, which helps professionals at all levels upgrade their profiles and successfully market themselves using LinkedIn.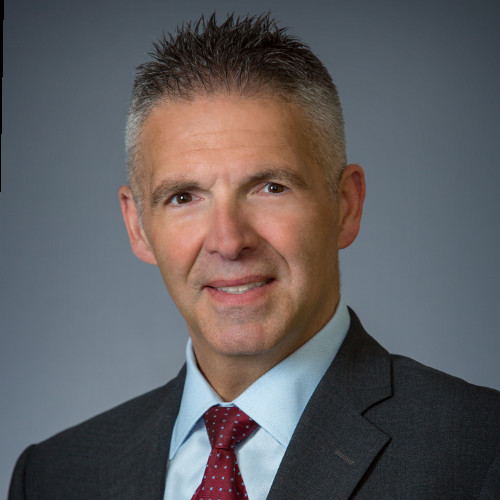 Nick Iannuzzi (Grossman & Associates, Greater Boston, Massachusetts) is a Partner at Grossman & Associates, Ltd., where he concentrates his practice in Family Law. Attorney Iannuzzi has over two decades of experience handling Family Law matters including divorce, custody, paternity, child support, alimony, restraining orders, removal, modification and contempt actions.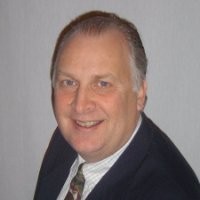 Paul Kamp (Blueberry Hill Enterprises, Greater Boston, Massachusetts) provides strategic consulting for early stage ventures defining transformational business models, product management, developing partnership strategies, structuring commercial transactions, technology licensing, mergers, acquisitions and acquisition integration. Clients include MongoDB, WiredTiger, RocketChat, CVS, Commonwealth Financial Network, Backbone Networks, Greenleaf Medical,and Campus Guardian.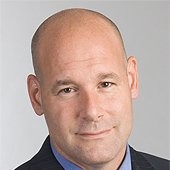 Robert Finkel (Moritt Hock & Hamroff, New York City, New York) is an AV-rated attorney who has over 30 years of experience as a tax and business lawyer, Robert's practice focuses on the areas of individual and business taxation including tax controversy and tax litigation.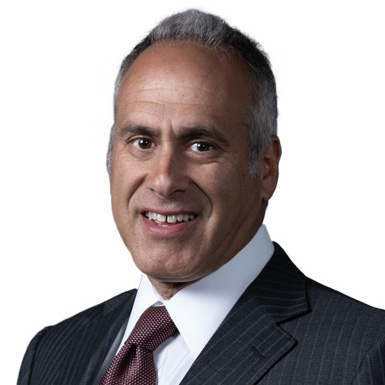 Scott Goffstein (AAFCPAs, Greater Boston, Massachusetts) is the International Tax Partner at AAFCPAs whose diverse international tax expertise comes from his years of proven experience advising start-ups, venture-back companies, and global companies expanding into U.S. markets with complex cross-border, international accounting and taxation issues. Scott advises companies on challenges and opportunities stemming from expansion into the U.S. markets, including managing and structuring cross-border transactions. His expertise includes tax treaty issues, transfer pricing methodologies, inter-company transactions, and forecasting the impact of the ever-evolving IRS tax code. Scott emphasizes multi-year tax planning to minimize future tax burdens and avoid potential issues.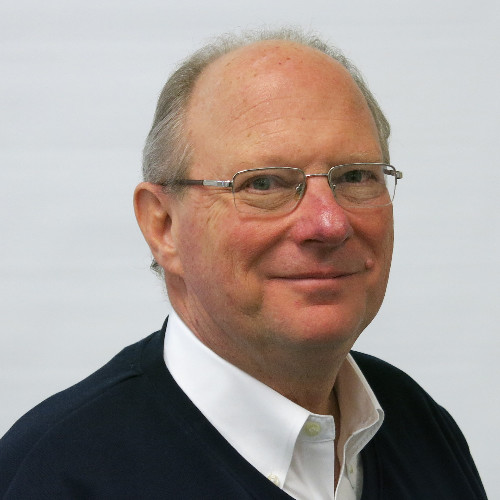 Scott Lewis (CEO Roundtable, Greater Boston, Massachusetts) is CEO of CEO Roundtable Boston, Boston's premier peer experience for CEOs, Founders and Senior Executives.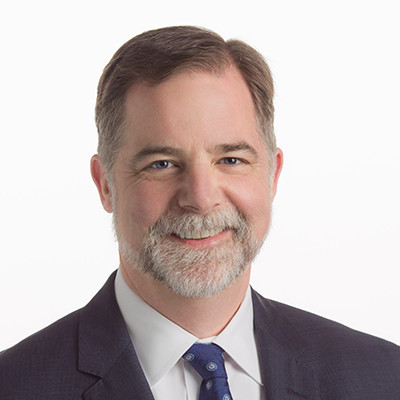 Sean Abbott (Company Counsel, Greater Boston, Massachusetts) is a corporate attorney with experience advising start-ups, established operating companies and investors on a broad spectrum of business law issues. Currently, Co-founder and Principal of Company Counsel, LLC, providing an innovative, cost-effective alternative to traditional legal service models. Specialties: General corporate representation, start-up issues, entity formation, equity and debt financing transactions, technology licensing, employee hiring and firing, corporate governance and board of directors issues, employee equity incentives, joint ventures, strategic alliances, mergers and acquisitions, commercial and other third party contracts.
Steve Cagnetta (Company Counsel, Greater Boston, Massachusetts) is an attorney and the founder of Company Counsel, LLC, which provides affordable part-time general counsel for emerging companies, venture firms and angel groups. He has significant experience with start-up issues, licensing or other relationship-type agreements, equity and debt financings, employment compensation and general corporate matters. He acts much in the same way a general counsel for a large corporation would operate. He often will work with existing outside counsel and handle those matters where the fees for such counsel have become prohibitively expensive. Specialties: Part-time general counsel, licensing, general corporate, M&A, equity and debt financing.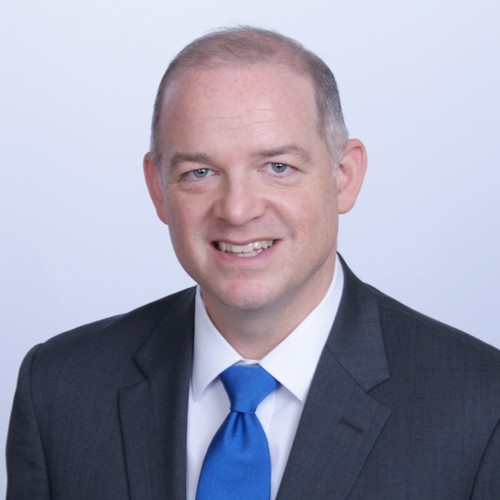 Tom Biggins (Atlantis Technology, Greater Boston, Massachusetts) is the founder of Atlantis Technology. Together with some wonderful longtime colleagues, they provide web and mobile software development and data services. Their customers are folks with interesting and meaningful ideas to create products and services that put a dent in the universe.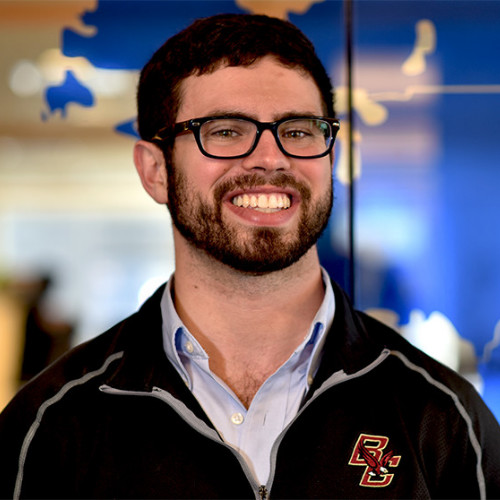 Tom Dodge (NewView.Media, Greater Boston, Massachusetts) produced 413 videos across 85 marketing, event, and fundraising campaigns in 2019. Tom guides brands through preproduction, filming and video editing. He is the recipient of the "Best Business Video Marketing Agency" for Greater Boston in 2020 from Corporate Vision Magazine's Media Innovator Awards.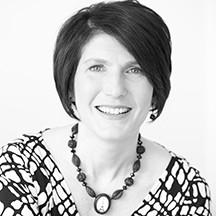 Vanessa Schaefer (Clockwork Design Group, Greater Boston, Massachusetts) is the President & Creative Director of Clockwork Design Group, Inc. (Clockwork Design Group, Inc.; Greater Boston MA). Founded in 1994, Clockwork helps law firms, CPA and financial firms, engineering and construction companies, and technology firms build powerful brands. Whether designing a website, creating a logo, developing an ad campaign, or building a marketing plan, Vanessa prides herself on being a problem solver and enjoys helping clients meet difficult challenges.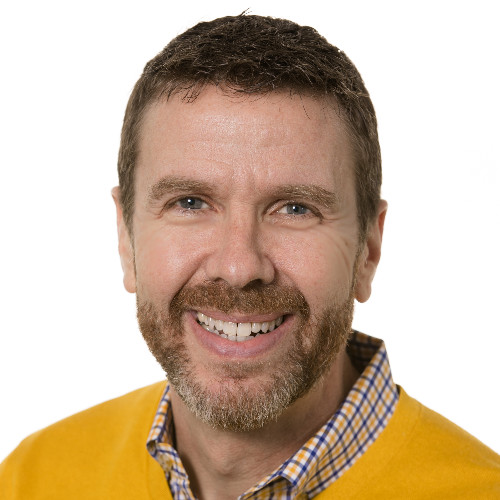 Will Herman (Author & Investor, Greater Boston, Massachusetts) is an active angel investor with over 80 investments, a corporate director, an author and a startup mentor. He was previously a serial entrepreneur, having started 5 companies – mostly successes, but a couple of miserable failures. He sold his last company, Innoveda (NASDAQ:INOV), a supplier of Electronic Design Automation (EDA) software tools to Mentor Graphics in 2002.
3. Non-US IP Services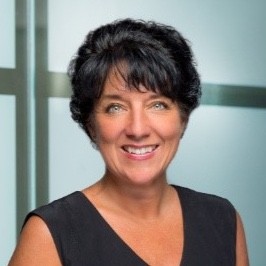 Coleen Morrison (Perley-Robertson Hill & McDougall, CANADA) is a registered Canadian Trademark Agent and practicing Barrister and Solicitor. She primarily practices in the area of trade marks but is also able to draw on a wide range of prosecution, opposition, IP litigation and mediation experience not only in the trade mark field but domain names, copyright, industrial designs and patents.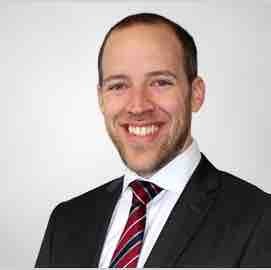 Daniel Wilson (Spruson & Ferguson, AUSTRALIA) is a registered Australian trade marks attorney. His practice covers all aspects of trade mark registration, protection, oppositions and enforcement in Australia, New Zealand, and across the Asia-Pacific region. He assists clients across a broad range of industries, including banking and finance, food and beverages, electrical, ICT, mining, fashion and apparel, and sporting and entertainment. He also holds a keen interest in the trade mark needs of charities and NPOs, offering his time on a pro bono basis.

Ella Cheong (Ella Cheong & Alan Chiu, Solicitors & Notaries, HONG KONG) founded Ella Cheong (Hong Kong & Beijing) and additionally, at the invitation of the Singapore government, the Singapore firm of Ella Cheong LLC and a supporting office of Ella Cheong IP Services Sdn Bhd in Malaysia. She regularly gives talks on all aspects of IP. She has also authored many articles on IP issues. Admitted as a solicitor in Hong Kong, Singapore, UK & Australia.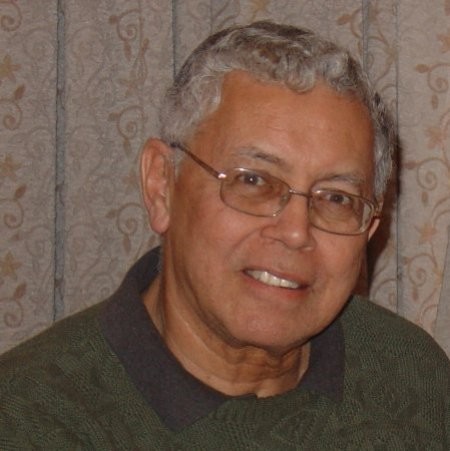 Francis Groser (Groser & Groser, INDIA) is the owner of GROSER & GROSER, which was established in January 1994 from a desire to provide clients, particularly clients outside of India, prompt, efficient and effective assistance in the specialist area of Indian intellectual property. From an initial two-member firm, Groser & Groser as grown to a forty-strong organization with a personnel qualified to provide pertinent IP advice in all disciplines.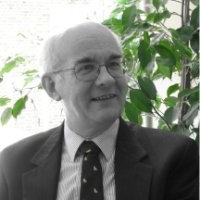 Jim Boff (Phillips & Leigh, UNITED KINGDOM) is a UK and European patent attorney and trade mark attorney who provides pragmatic advice to further client aims. While enjoying confrontation, he much prefers persuasion as a way to achieve cost effective results.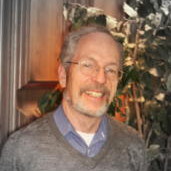 Jim Hughes (S.Soga & Co., Tokyo, JAPAN) joined S.SOGA & CO. in 1982 and is the Director of International Liaison, being active in resolving communication difficulties in all technical fields. His years of dealing with the myriad of problems that foreign applicants can face in Japan also helped him during his terms as Vice-chair and Chair of the IP Committee of the American Chamber of Commerce in Japan. He also served on the Case Reporter Committee for the Japanese branch of AIPPI and was an active member of the IP Group of the US/Japan Business Council for several years. He is also a regular at the INTA annual meetings and served on the Asia-Pacific Law subcommittee for the INTA Bulletin.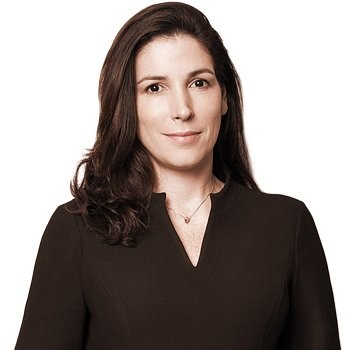 Letícia Provedel (Souto Correa, BRAZIL) is a team leader with over 20 years of experience in business transactions, commercial law and intellectual property rights, with full expertise in technology-related issues. Letícia is highly skilled in deals involving large national and multinational corporations, and cross-country operations. Letícia was formerly managing partner of Provedel Advogados, featuring in Chambers & Partners 2016 as 'an active firm with growing market standing' and as 'Fastest growing IP firms in Brazil' in WTR. The Provedel firm merged into Souto Correa Law Firm in 2016, forming a general practice office with strong IP practice and background, coming out on top also in entertainment, digital, music, sports and highly regulated environments, such as pharmacy, cosmetics, mining, food & beverages, agriculture and biotech.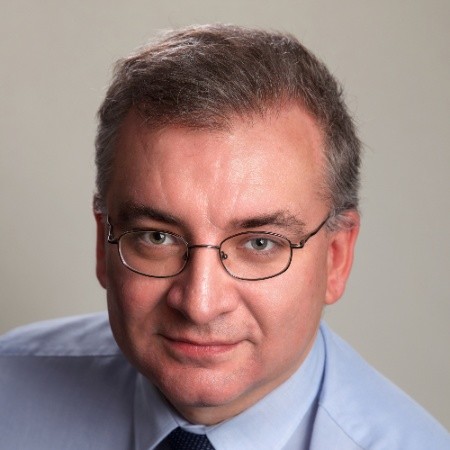 Michael Downing (Downing IP Limited, UNITED KINGDOM) a UK & European patent attorney, and a UK, European and Irish trade mark attorney. He offers clear and concise guidance through the Intellectual Property system, working with companies and inventors across all industries with ideas in the physical sciences from physics, electronics & software to general engineering.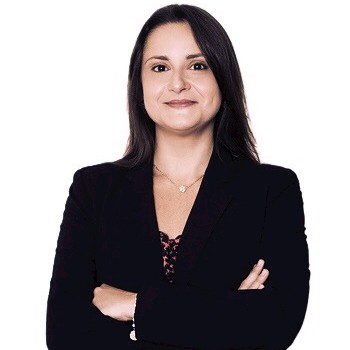 Patricia Franco (Di Blasi, Parente & Associados, Rio de Janeiro, BRAZIL) is an attorney with more than 20 years of experience in intellectual property matters, specialized in patent and trademark litigation; and prosecution of trademarks, copyrights, domain names, company names, software and related issues.