Clocktower Law tries to help everyone who contacts us, but we obviously can't do everything. So we have experts in law, consulting, technology, and other areas to whom we refer folks.
Rather than keeping this information secret, we have chosen to make it public. Here are our friends: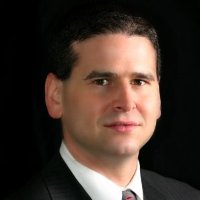 Dan Batterman (The Law Offices of Daniel A. Batterman; Greater Boston MA) has been a lawyer in Massachusetts since 1995 and has had his own law practice since 1999. He works with many entrepreneurs and companies in various technology, internet, and e-commerce sectors, but also has his share of clients in real estate, marketing, retail, and other market areas as well. He was practicing in the internet law field long before many attorneys discovered how it now permeates so many areas of legal practice (and our lives generally). Specialties: Technology Law, Internet Law, E-Commerce Law, Intellectual Property, Trademark, Copyright, Trade Secret, Contracts, Licensing, Litigation, Collections, IT/Software Development, Privacy, Defamation, Website Audits, and many other areas of practice.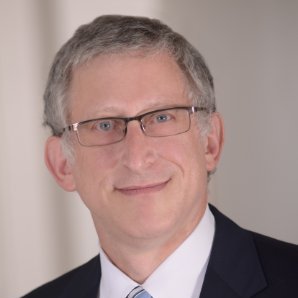 David Leffler (Law Firm of David J. Leffler; New York NY) is an attorney who represents entrepreneurs and small businesses in their legal needs. This includes a variety of areas that concern the small business owner: business formation, shareholder and operating agreements, intellectual property issues and documents, office lease review, employment and consulting agreements, and other business transactions.

Sean Abbott (Company Counsel, LLC; Greater Boston MA) is a corporate attorney with experience advising start-ups, established operating companies and investors on a broad spectrum of business law issues. Currently, Co-founder and Principal of Company Counsel, LLC, providing an innovative, cost-effective alternative to traditional legal service models. Specialties: General corporate representation, start-up issues, entity formation, equity and debt financing transactions, technology licensing, employee hiring and firing, corporate governance and board of directors issues, employee equity incentives, joint ventures, strategic alliances, mergers and acquisitions, commercial and other third party contracts.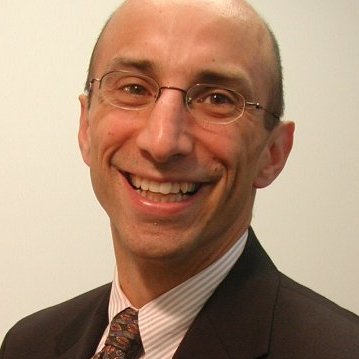 Steve Cagnetta (Company Counsel, LLC; Greater Boston MA) is an attorney and the founder of Company Counsel, LLC, which provides affordable part-time general counsel for emerging companies, venture firms and angel groups. He has significant experience with start-up issues, licensing or other relationship-type agreements, equity and debt financings, employment compensation and general corporate matters. He acts much in the same way a general counsel for a large corporation would operate. He often will work with existing outside counsel and handle those matters where the fees for such counsel have become prohibitively expensive. Specialties: Part-time general counsel, licensing, general corporate, M&A, equity and debt financing.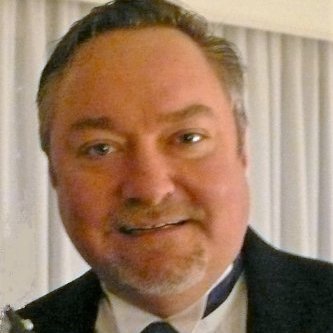 Alan Feeney (Feeney Law Group; Greater Boston MA) is a highly regarded U.S. intellectual property attorney, IP strategy analyst, legal advisor and founder of Feeney Law Group. Feeney Law Group provides high quality, affordable, and virtual in-house IP for life science R&D firms, startups, and small businesses.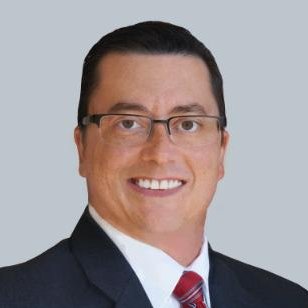 Bill Mostyn (Mostyn IP, LLC; Greater Boston MA) is a patent attorney with years of experience in the technology industry. Areas of technological expertise include medical and dental devices, spectroscopy, small molecules, ion selective electrodes, and wastewater treatment.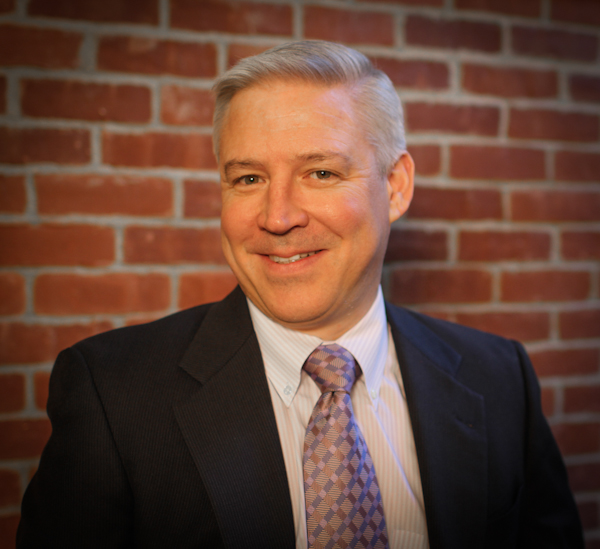 Donald Frugé (Feeney Law Group; Greater Boston MA) specializes in startup and development of early to mid-stage companies. He has years of operations and executive management experience and has successfully developed three primary care delivery companies. Mr. Frugé is currently the Executive Director for Feeney Law Group, a global intellectual property law firm dedicated to the advancement of life sciences R&D.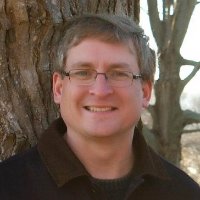 Peter Gordon (Patent GC LLC; Greater Boston MA) is the Founding Member of Patent GC LLC, a partner-only team of senior in-house IP attorneys who strategically and efficiently manage and execute their clients' IP strategy and portfolio. They seek out engagements with clients where they play the role of in-house IP counsel on an on-demand, part-time basis. Their clients range from small start ups to Fortune 500 corporations. Their attorneys may act as a part-time Chief Patent Counsel, or a member of a client's legal team.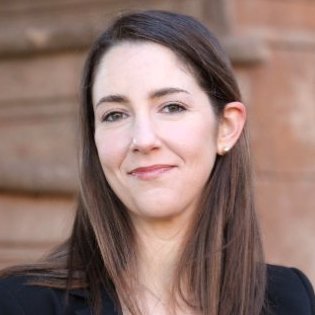 Briana Cummings (Branch Legal; Greater Boston MA) is a lawyer in private practice dedicated to finding and spreading sustainable ways to make legal services available to all. She litigates child welfare, family, and civil rights matters at the trial and appellate levels. Whenever possible, she tries to resolve disputes through negotiation and mediation. She is admitted in Massachusetts, California, and New York.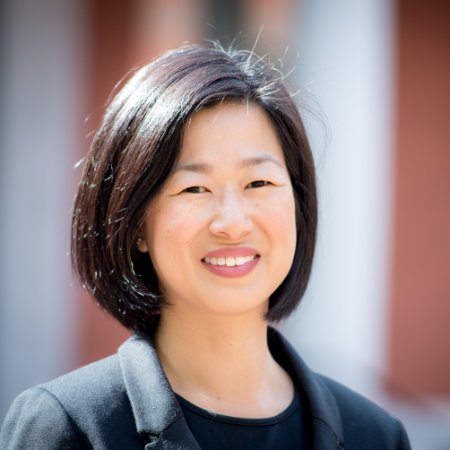 Jane Chiang (Sedna Law. P.C.; Greater Boston MA) is a first generation Chinese-American immigrant, married to a French immigrant, and an immigration lawyer. She represents individuals with their family-based immigration applications, and petitions for citizenship.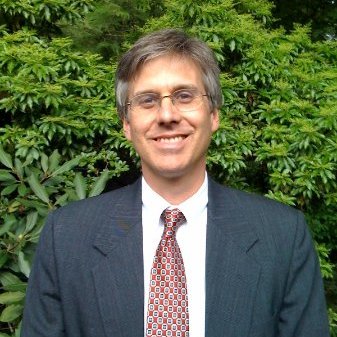 Jim Kobe (James A. Kobe, P.C.; Greater Boston MA) is an attorney who specializes in employment law and civil litigation matters. In the field of litigation, he focuses on employment, real estate and business and commercial matters. In the field of employment law, in addition to handling employment litigation, he also provide services to employers and employees in a variety of areas including hiring, termination and severance, non-competition, discrimination, harassment and compensation issues.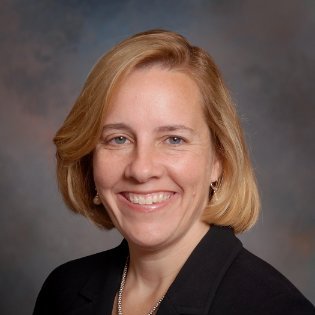 Julia Abbott (Orsi, Arone, Rothenberg, Iannuzzi and Turner, LLP; Greater Boston MA) is an attorney with the law firm Orsi, Arone, Rothenberg, Iannuzzi, & Turner, LLP. The firm provides a full range of legal services in the areas of estate planning, taxation, business law, real estate, and litigation. Ms. Abbott concentrates her practice in advising individuals and families in the areas of estate planning and taxation.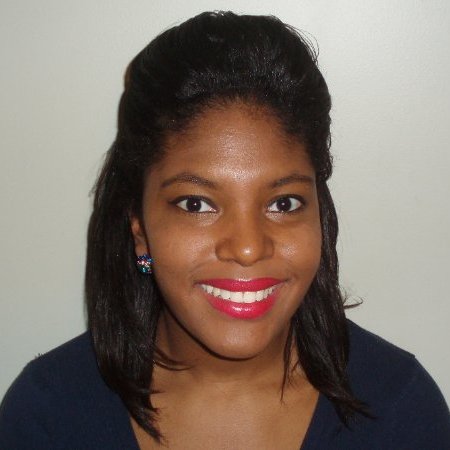 Rachel Casseus (Casseus Law; Greater Boston MA) is an attorney who specializes in helping foreign nationals obtain self-sponsored green cards through the National Interest Waiver (NIW) and Outstanding Ability and Extraordinary Ability (EB-1A and EB-1B) categories. She dedicates the majority of her practice to helping postdoctoral researchers and entrepreneurs obtain their green card. She also specializes in assisting clients' obtain J-1 waivers and other types of visas.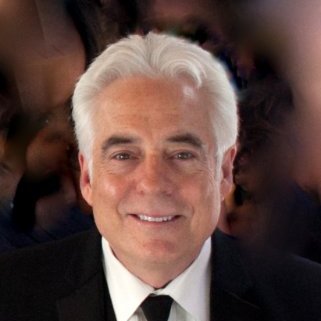 Drew Hannah (Drew Partners, LLC; Greater Boston MA) partners with CEOs and their leadership teams to position, fund, transform, and scale revenue-stage businesses to accelerate growth and maximize company value. He does this by bringing a unique blend of operating experience and investor insight. His clients are often founders and first time CEOs who must deliver key outcomes for their stakeholders including: sustainable cash-positive operations, repeatable and predictable sales processes, revenue scale, and ultimately, high value exit.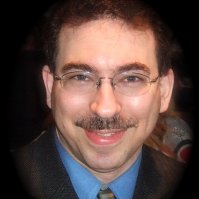 Erik Wegweiser (Intelligent Database; Greater Boston MA) is a custom database software design consultant and contractor. How do you keep track of everything? Intelligent Database specializes in creating database-driven desktop, mobile and web applications that allow clients to keep track of the things, people and information they work with every day. Their way. Specialties include making life for clients better, with measurable ROI, by creating tools that allow people to work more efficiently and productively, together. Sharing information among office and field workgroups on a timely basis. Providing management with information critical to process flow and analysis. Ensuring integrity and security of data. Business-to-business customer focus is in professional and trade services, start-ups, higher education, non-profits, marketing, museums, publishing, real estate and others. Erik has years of dedication to developing and applying techniques for getting the most out of FileMaker software. Designing, maintaining and improving sophisticated custom cross-platform database systems. Services also include data conversion, restructuring, clean-up, de-duping, off-site backup.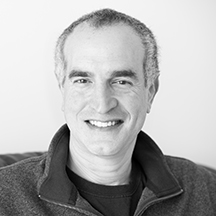 Mike Fleischner (Clockwork Design Group, Inc; Waltham MA) is the CEO and Production Director of Clockwork Design Group, Inc. (Clockwork Design Group, Inc; Waltham MA). Founded in 1994, Clockwork helps law firms, CPA and financial firms, engineering and construction companies, and technology firms build powerful brands. Mike is Clockwork's technology guy. He is the primary liaison between the designers and the developers or printers, and prepares and checks all files for online or print prior to release. Mike graduated from Tufts University with a degree in English Literature, and took graphic design classes at Rhode Island School of Design.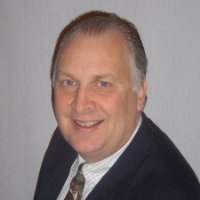 Paul Kamp (Blueberry Hill Enterprises, LLC; Greater Boston MA) provides strategic consulting for early stage ventures defining transformational business models, product management, developing partnership strategies, structuring commercial transactions, mergers, acquisitions and acquisition integration. Clients include MongoDB, WiredTiger, Telecast Fiber Systems, Inc., CVS, Commonwealth Financial Network, Backbone Networks, Greenleaf Medical,and Campus Guardian.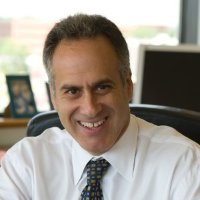 Scott Goffstein (Scott A. Goffstein & Associates, LLP,; Greater Boston MA) is the Managing Partner of Scott A. Goffstein & Associates, LLP, a certified public accounting firm providing a full range of financial services and an enduring commitment to quality. From basic accounting functions, to full-scale tax preparation, to highly specialized financial management services.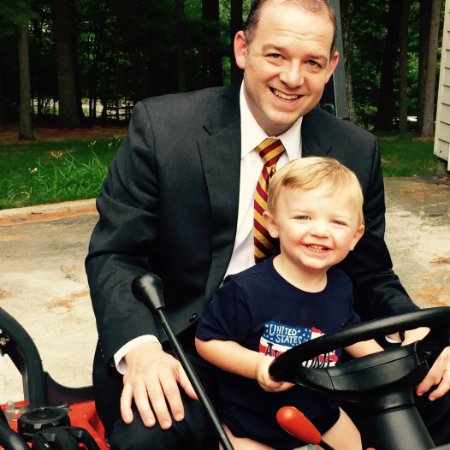 Tom Biggins (Atlantis Technology; Greater Boston MA) is the founder of Atlantis. Together with some wonderful longtime colleagues, they provide web and mobile software development and data services. Their customers are folks with interesting and meaningful ideas to create products and services that put a dent in the universe.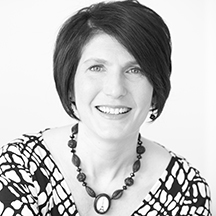 Vanessa Schaefer (Clockwork Design Group, Inc.; Greater Boston MA) is the President & Creative Director of Clockwork Design Group, Inc. (Clockwork Design Group, Inc.; Greater Boston MA). Founded in 1994, Clockwork helps law firms, CPA and financial firms, engineering and construction companies, and technology firms build powerful brands. Whether designing a website, creating a logo, developing an ad campaign, or building a marketing plan, Vanessa prides herself on being a problem solver and enjoys helping clients meet difficult challenges.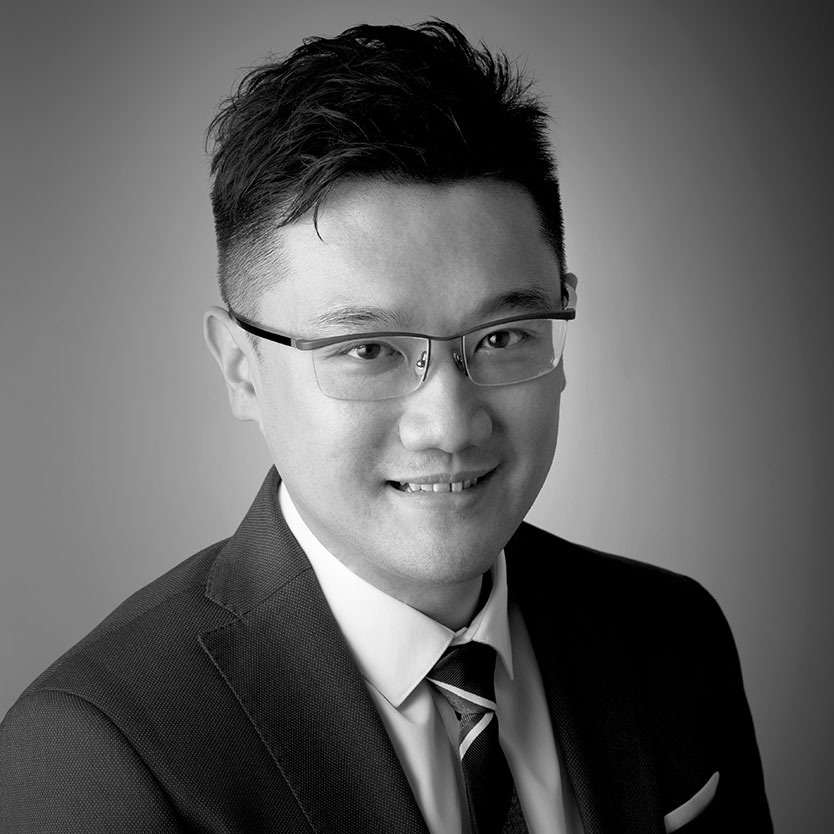 Alan Chiu (Ella Cheong & Alan Chiu, Solicitors & Notaries; Hong Kong) is an attorney and the Managing Partner at Ella Cheong & Alan Chiu, Solicitors & Notaries.

Ella Cheong (Ella Cheong & Alan Chiu, Solicitors & Notaries; Hong Kong) founded Ella Cheong (Hong Kong & Beijing) and additionally, at the invitation of the Singapore government, the Singapore firm of Ella Cheong LLC and a supporting office of Ella Cheong IP Services Sdn Bhd in Malaysia. She regularly gives talks on all aspects of IP. She has also authored many articles on IP issues. Admitted as a solicitor in Hong Kong, Singapore, UK & Australia.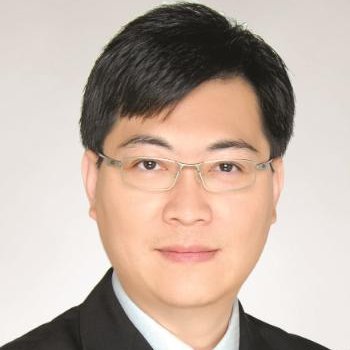 Soh Kar Liang (Ella Cheong LLC; Singapore) is an attorney practicing intellectual property and information technology law. A graduate of the National University of Singapore, Kar Liang has represented, guided and supported key client accounts from diverse fields ranging from high-tech microprocessors to consumer food and beverage industries in both contentious and non-contentious matters along the IP value chain.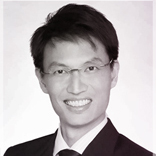 Kevin Wong (Ella Cheong LLC; Singapore) is an Advocate and Solicitor in Singapore and is admitted as a Solicitor in England and Wales. A graduate of the National University of Singapore, Kevin is an experienced attorney in the fields of intellectual property management and transactional work, and advises a wide range of clients on their intellectual property rights and portfolios around the world. His scope of work includes trade mark filing and prosecution, international registration under the Madrid Protocol, information technology (domain names) and enforcement/ disputes, including trademark oppositions, invalidations and revocations.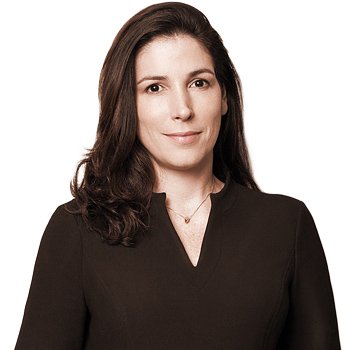 Letícia Provedel (Souto, Correa, Cesa, Lummertz & Amaral Advogados; Brazil) is a team leader with almost 20 years of experience in business transactions, commercial law and intellectual property rights, with full expertise in technology-related issues. Letícia is highly skilled in deals involving large national and multinational corporations, and cross-country operations. Letícia was formerly managing partner of Provedel Advogados, featuring in Chambers & Partners 2016 as 'an active firm with growing market standing' and as 'Fastest growing IP firms in Brazil' in WTR. The Provedel firm merged into Souto Correa Law Firm in 2016, forming a general practice office with strong IP practice and background, coming out on top also in entertainment, digital, music, sports and highly regulated environments, such as pharmacy, cosmetics, mining, food & beverages, agriculture and biotech.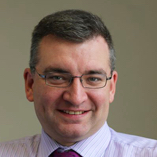 Michael Downing (Downing IP Limited; United Kingdom) is a UK and European patent attorney and trade mark attorney. He offers clear and concise guidance through the Intellectual Property system, working with companies and inventors across all industries with ideas in the physical sciences from physics, electronics & software to general engineering.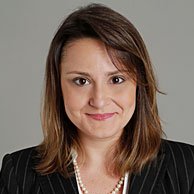 Patricia Franco (Souto, Correa, Cesa, Lummertz & Amaral Advogados; Rio de Janeiro, Brazil) is an attorney with years of experience in intellectual property matters, specialized in litigation and prosecution of trademarks, copyrights, domain names, company names, software and related issues.