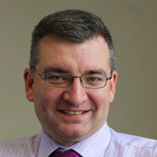 Michael Downing has worked in the patent & trade mark professions for over 25 years, and now heads a small team of British and European attorneys at Downing IP in the UK (www.downing-ip.uk). His enthusiasm is infectious and inspired by his clients and their challenges. Michael enjoys assimilating subtle concepts and complex details quickly and thoroughly. He has mastered the art of writing short, sharply focused patent applications that can be launched without running up unnecessary professional fees. An expert in writing patent applications and in exploring the boundaries of patentability, Michael works on behalf of new start-ups, growing SMEs and internationally trading plcs. The companies he works for may have little in common, but they all share one need – to have their ideas robustly protected.
Michael also takes particular pleasure in defending people against flawed threats of intellectual property infringement proceedings. Where defence is justified and appropriate he takes aggressive, pre-emptive action in order to secure the initiative.
When he is not looking after his clients or ferrying his teenage children around, Michael is probably either at a race circuit competing in the car he originally built in 2011, or in the garage repairing it after its most recent outing. The car is still 100% original, apart from the replacement chassis (x2), engine (x1), gearbox (x3), suspension (lost count), bodywork (also lost count), roll cage (x1) and steering wheel (x1).
Practice Areas
Patents in the fields of physical science & engineering
Trademarks
Admissions
UK Chartered Patent Attorney
European Patent Attorney
Chartered Trade Mark Attorney
Representative before the EU Intellectual Property Office
Education
Cambridge University, England (1988-1991) – MA, Natural Sciences
Queen Mary & Westfield College, London (1992) – Certificate in Intellectual Property Law