Scammers are everywhere, so beware!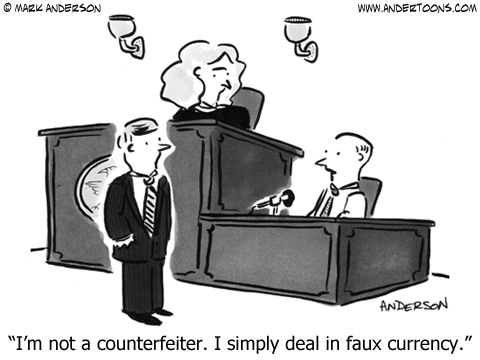 One of Clocktower Law's clients was recently defrauded out of thousands of dollars by scam companies that made their mail look legit.
So we updated the blurb in our trademark email templates (underlined section added), which is included in emails we send after filing a trademark application:
JUNK MAIL. Since your company name is (or soon will be) in public files at the USPTO, you may receive offers from various vendors for trademark-related services. Some of these vendors make their mail look like official government mail, so be alert for possible scams. In short, unless a patent or trademark invoice is from Clocktower Law, then you can assume that it is a scam.
In more pleasant news, Clocktower Law's cool clients page (https://www.clocktowerlaw.com/cool-clients) has been updated (as promised).
Thanks for your business and referrals! Business is great, but we can always use more cool clients!
Best,
Erik
—
Erik J. Heels
Patent Attorney, Entrepreneur, Veteran
537 Massachusetts Ave. Suite 301, Acton MA 01720 [map]
---
17 Seconds is a publication for clients and other VIPs of Clocktower Law. Email version powered by MailChimp and the beat of a different keyboard player.