17 Seconds #51 – "The E-Myth Revisited" Revisited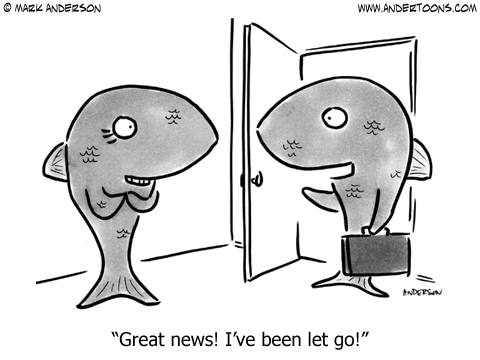 In the spring of 2001, I was fired from my last gig with a startup as an employee (as VP of Marketing for Bitpipe). (I technically resigned, but see "notable failures" in my LinkedIn profile.) Being let go meant that I was free to pursue what I really wanted to do: help startups with IP using lessons learned from my real-world startup experience. The next day, I launched Clocktower.
During my 2018 summer vacation, I read a couple of books, including "The E-Myth Revisited" by Michael Gerber, the most highly rated business/startup book that I had never read. That book now has a position of honor as a "top shelf" book in my office. And now, of course, I want to change a few things about the firm. Because, what good is knowledge without action?
"Vision without action is a daydream. Action without vision is a nightmare."
– Japanese Proverb
The good news is that we have done a lot right building and growing Clocktower, but there is always room for improvement. For example, Clocktower's value proposition has always been that we give the advice we would want if your startup were ours. This means knowing when and how to file patents and trademarks and when not to file.
As a result of this approach, Clocktower's clients pay 50% of industry averages for their IP. We take huge risks by representing only startups and have a great record (perhaps the best in the country) of helping get startups to the finish line. But we have never asked for a reward for this risk. And when a client gets acquired, we typically lose the existing business to biglaw and then wait three years (the typical earnout period) for the founders to do another startup (which some do not).
Obviously, if all of our clients were acquired tomorrow, then we would go out of business. (Fortunately, based on our current IP due diligence workload, I'm fairly certain that this is not going to happen!)
In January 2006, Clocktower changed entity types, and for completeness (and to satisfy our insurance company), we asked all of our clients to re-hire the new entity. Clocktower likes to march to the beat of a different drummer (actually keyboard player), and we are doing it again. Between now and the end of 2018, we will be contacting your company and asking you to re-hire Clocktower on slightly revised terms, and we ask you to be partners in this discussion. For example, as of 2018-07-01, Clocktower began offering seven pricing options for our 30+ services (adding discounts for small businesses to our existing programs for nonprofits and pro bono clients), resulting in over 200 prices! So we need to add a clause to our agreement stating that your rates will increase/decrease when your company reaches certain milestones.
So do not be alarmed by the title (we're not really firing you) or by the process, which will be collaborative, difficult, fair, intentional, thoughtful, and win-win.
"The person who says 'it cannot be done' should not interrupt the person doing it."
– Chinese Proverb
We also continue to encourage startup founders to take vacations so they can recharge their batteries, read good books, and pivot at the right time. Even though this is year 18 for Clocktower, I still consider it a startup. Clocktower looks forward to continuing to grow and serve startups with pragmatic advice based on real-world experience.
Thanks for your support!
Best,
Erik
—
Erik J. Heels
IP Strategist, Entrepreneur, Veteran
537 Massachusetts Ave. Suite 301, Acton MA 01720 [map]
---
17 Seconds is a publication for clients and other VIPs of Clocktower Law. Email version powered by MailChimp and the beat of a different keyboard player.