Is Clocktower Law the best patent law firm in America?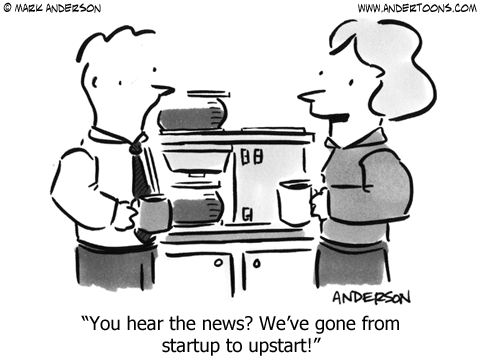 I was talking on the phone with an entrepreneur and prospective patent client (who did not hire us) when I said something like, "There are two ways to practice patent law: the Clocktower Law way and the wrong way."
The entrepreneur challenged me and asked, "Do you mean to say that Clocktower Law is the best patent law firm in the United States?"
I replied, "There are good and bad lawyers at big and small law firms. We like to think that we are good patent lawyers at a small firm."
I do believe that Clocktower Law is more than two standard deviations away from the mean for several of our standard operating procedures, such as:
As such, we routinely decline to be the second law firm in on a patent matter, even when the first "law firm" is the inventor who filed the patent application pro se. This is especially true when we're asked (around month 11) to "convert" a provisional patent application into a nonprovisional patent application. If that first application is not solid, and is not based on a solid patent search, then there is a huge expectation mismatch between attorney and client, and in most cases the inventor has fewer patent rights that he/she imagines.
Which brings me back to the entrepreneur who did not hire us. Maybe I should have said that we do believe that Clocktower Law is the best patent law firm with the best patent attorneys in the country. We may not be (and likely are not), but one of the things we dig hearing when we meet people for the first time is, "Wow, you sound in person exactly like you sound on your website!" To which I reply, "Yes, that's because none of that is fake!"
---
17 Seconds is a publication for clients and other VIPs of Clocktower Law. Email version powered by MailChimp and the beat of a different keyboard player.