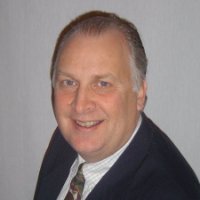 [Paul Kamp and Erik met well before Erik launched Clocktower Law as they both were working on how best to apply technology to the practice of law, or alternatively, how to best apply the law to the internet. We find a way to get together every 6 to 12 months for no apparent reason.]
Bio
Paul's career has led him through stints at some of the companies that drove the development and adoption of the internet. During his career he has led many strategic initiatives that accelerated the business objectives of the companies he worked with.
At Sun Microsystems he led many of those initiatives with all the tools at his disposal including, Mergers, Acquisitions, Integrations, Technology Licensing, Product and Program Management. A representative list of his merger and acquisition integration success include i-Planet, InnoSoft, Dolphin Systems, and Nauticus. Recently he led the asset sale of WiredTiger to MongoDB and the associated follow on technology licensing to partners in the financial services industry.
As a mentor to early stage start-ups Paul brings a wealth of knowledge and wisdom to the companies he advises. In his spare time, Paul enjoys playing golf, coaching soccer and dabbling in economics. He also enjoys spending time with his wife Susan, four children, Paul, Daniel, Micaela and Julia and their dog Luna.
PRACTICE AREAS
Technology Licensing
Business and Corporate Development
Acquisition Integration
BAR ADMISSIONS
EDUCATION
New England School of Law (JD), Boston, MA, 1985.
Boston College, BA Mathematics and Philosophy, Chestnut Hill, MA, 1979.